Updating your kitchen often seems like a daunting task, especially if you're on a tight budget. Fortunately, there are many quick updates that can bring new life to a tired kitchen, without breaking the bank.
Keeping your kitchen lively and up to date not only encourages you to spend more time in it, but it also increases the value of the home. Here are our 5 favourite quick fixes to give your kitchen a new look.
BTW, check out our Kitchen Design Ideas section if you need more design inspiration.
1. Add a Fresh Coat of Paint
Whether it's re-painting the whole kitchen or just painting a feature wall, a fresh coat of paint is one of the quickest ways to liven up a room. Choose a deep, contrasting colour to add drama, or keep things light and airy with pale pastels and white.
Check with your local paint supplier on which primers and topcoats will be most suitable for your kitchen. Also make sure that you use a washable paint, especially where the paint will be exposed to water, oil, and steam.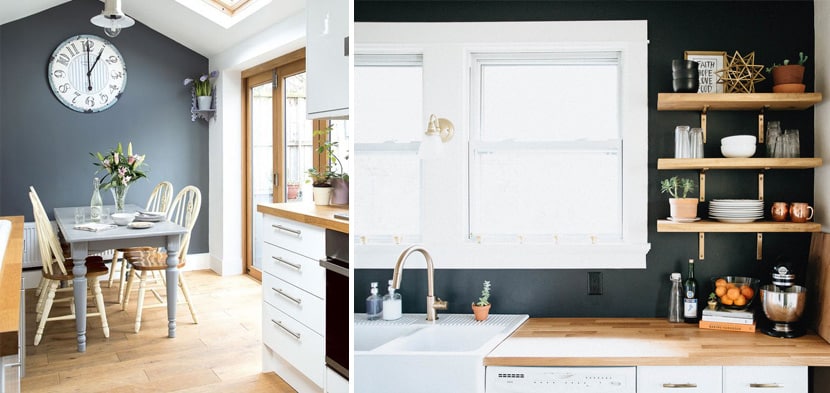 The Room Edit & We Are The Brauns
2. Switch Up the Cupboard Doors
Cupboard doors make up a large proportion of the visible space in a kitchen and therefore have a significant influence on the look and feel. Changing the cabinetry can turn into a big and costly project, especially if floors and appliances need to be adjusted to follow suit.
If the carcass of the cabinets is still in good condition, you can have only cabinet doors replaced. By changing the design of the door, you can give your kitchen a completely new look. If you're after a quick and cost-effective solution, consider changing just the door handles.
It is amazing what a difference a hardware change can make.  Painting your existing cabinets is another great solution. Ask your local paint supplier to recommend a primer for your cabinets and finish it with a good quality, washable top coat.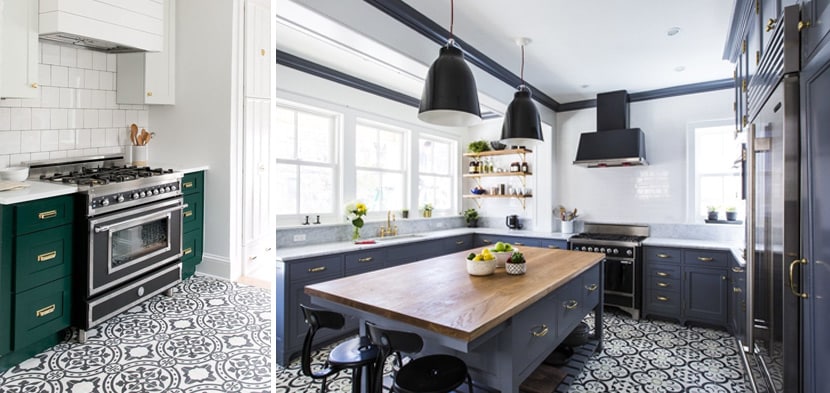 3.Give Your Tiles a Makeover without Re-tiling
It is not easy to install new tiles without enduring some level of mess. Fortunately, you don't have to replace tiles to update them! A coat of paint can be used to change your wall tiles to any colour or pattern you'd like. Be sure to sand the tiles a little before painting, to provide a rough surface, and to start with a good quality tile primer underneath the paint.  Another great option, especially for rental homes, is to use vinyl tile stickers. You can apply vinyl stickers over an entire wall, or as a feature backsplash.
4. Update Kitchen Accessories
Kitchen accessories like tea towels, utensils, and crockery can go a long way in adding to the feel of a kitchen. Choose colours that complement the rest of the room and styles that bring in a little more fun or sophistication, depending on the style of your kitchen.
They are easy to change with trends or the season and are an inexpensive way to add something new. By keeping the rest of the kitchen relatively neutral, these items can be the accent pieces.
You should aim to keep your accessories to a few feature items to ensure that they stand out and can be admired.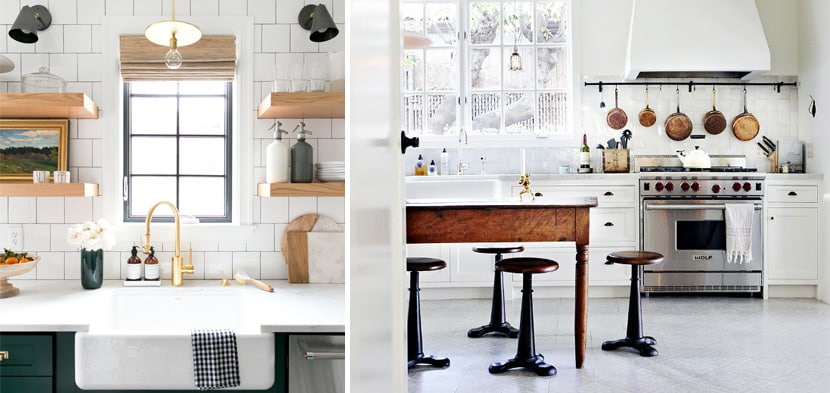 5. Add Some Greenery
Adding plants to the kitchen is an instant way to update it. Plants, as well as flowers, add life and vibrancy to a room. Plants can be practical in a kitchen too. Include pot plants with fresh herbs that can be used in cooking or select an air purifying plant, like Pothos.
Keep the plants in a spot that is bright enough for them to grow. Also, ensure that you place them where they are easily accessible for harvesting and watering.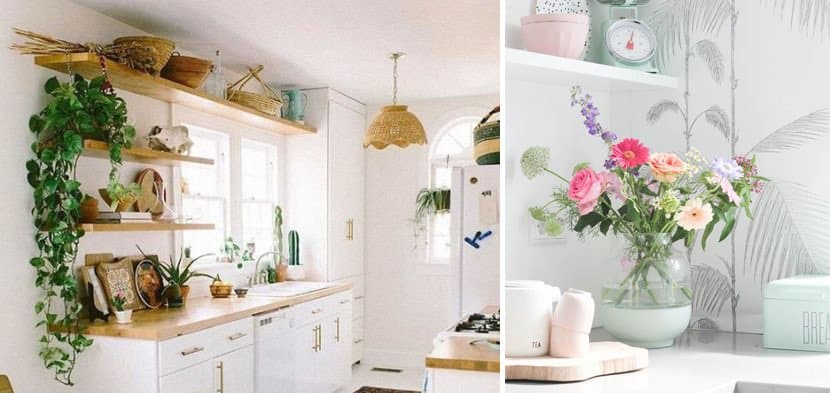 Kate Monteith & Mariet van der Kooij
Starting with well-designed kitchen makes it even easier to keep things from looking tired. You can quickly update a clever design by adding a few accent pieces as needed.
Book a Design Appointment
If you enjoyed our design ideas, subscribe for updates.
Get kitchens design ideas in your inbox.
Check out these posts for more Kitchen Design Ideas.
Most Popular
Dublin Kitchens: The 7 Latest Trends
The 12 Most Influential Kitchen Design Trends from the US
5 Tips for Designing Small Kitchens
6 Exciting Colour Palettes for Kitchens with Personality
6 of the Best Solutions for Corner Cupboards
10 of the Most Beautiful Kitchen Backsplashes
Types of Kitchens
In-Frame Kitchens – 5 Things You Should Know
What are Shaker Kitchens and Where are They From?
What Exactly are Hand Painted Kitchens?
The Top 10 Trends for Modern Kitchens
Design Ideas and Trends
5 Clever Ways to Increase Natural Kitchen Lighting
How Much Value Does a Fitted Kitchen Add to Your Home?
12 Must Have Celebrity Kitchens of the Rich and Famous
Families
10 Kitchen Design Tips for Families with Kids
6 Tips for a Kitchen for a Large Family
Cabinets, Doors, Kitchen Islands & Finishes
9 Essential Kitchen Cabinet Types
Get the Perfect Kitchen Finish for your Lifestyle!