Knowing which style you want, is always the first step in getting your dream kitchen. But putting a certain look together could be a little challenging, especially when you've decided that you want to go for a contemporary look. Contemporary is not defined by a specific look as such; the term refers to styles that are currently on trend. So whether you are building from scratch or updating tired old cabinets, let us guide you with these 6 simple ways to create the ultimate contemporary kitchen.
1. Take a look at layout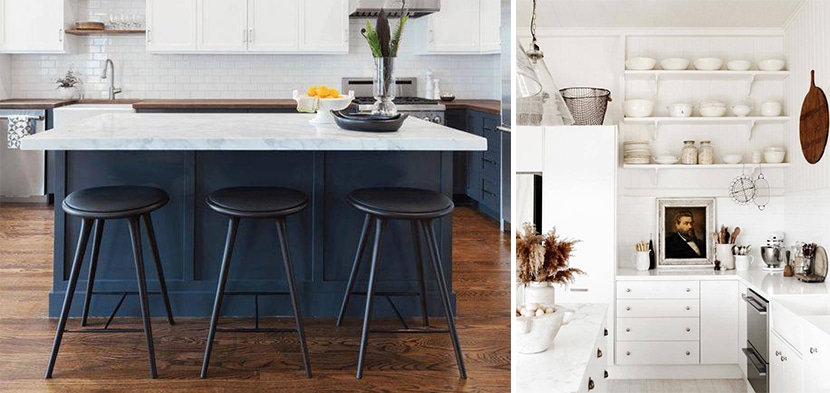 To create a contemporary kitchen, you will need to first consider the layout of the room. Most contemporary kitchens go for an open floor plan, where the room seamlessly integrates with adjacent living or dining areas. Another contemporary addition is an island that anchors the room and creates a central workstation or seating area. This allows the kitchen to be a social area as much as it is a functional space.
2. Research the latest finishes and materials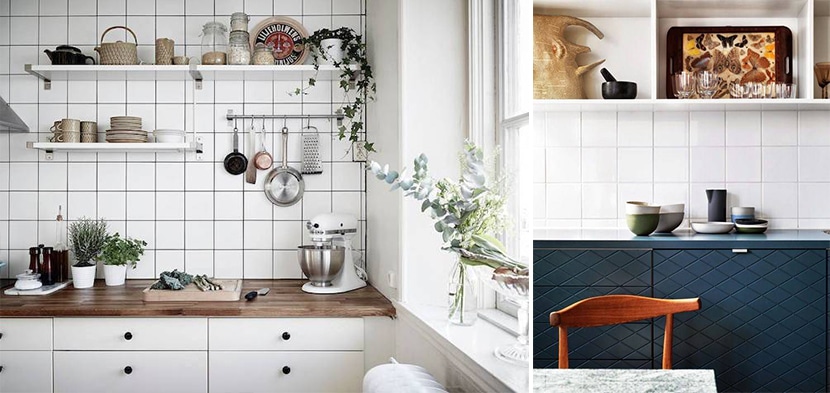 To remain current, it is important to work with materials and finishes that are not just short-lived fads but have longevity. Wood is great example of this: colour and finishing trends have evolved over the years but it is a timeless material that is at home in any style. Natural stone is another good choice, whether you choose to use marble or granite. There have also been big advancements in manufactured materials like solid surfacing and high pressure laminates.
3. Less is more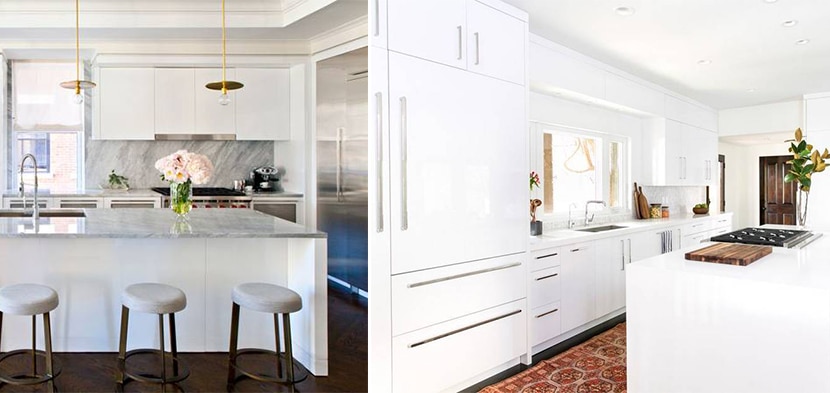 The fewer little design details you incorporate, the less chance there is that your kitchen will age and become unfashionable. But leaving out details is not the same as a lack of attention to detail: always ensure that the finishing of your kitchen is immaculate.
4. Cosmetic Changes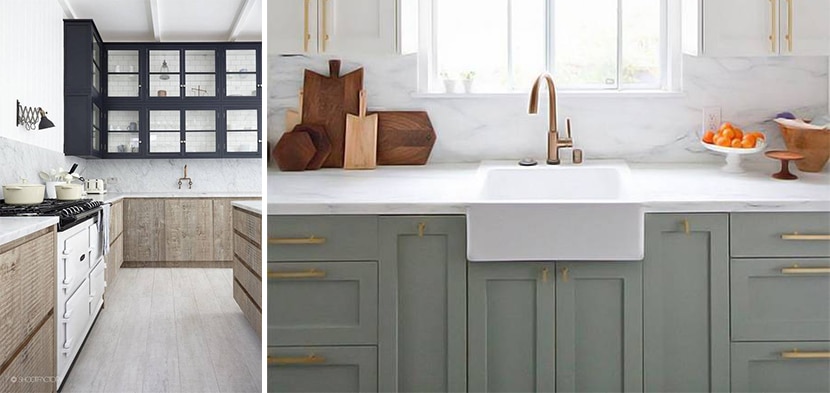 A face lift is sometimes all that is needed to bring an old kitchen into the here and now. Door hardware and taps are a quick and inexpensive way to add a contemporary touch to your kitchen. And if that isn't enough, then consider having your cabinet doors refinished in a fresh colour. Removing old-fashioned tiles and replacing them with a trendy splashback is another great way to update the look without spending a fortune.
5. Lighting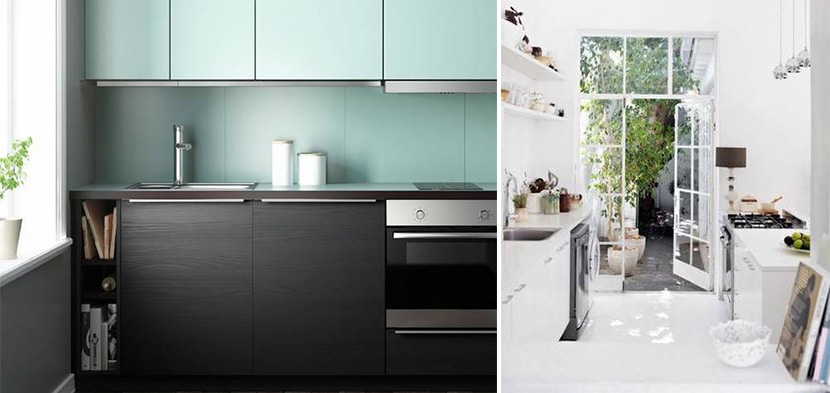 Contemporary kitchen design requires a balanced combination of natural, task, focal and ambient lighting. Maximise natural light in the room with windows, glass pane doors or skylights. Highlight the beautiful areas of the kitchen with carefully placed spotlights, ensure sufficient task lighting over preparation areas and install soft cabinet lights or a chandelier to set the right mood in the room when the work is done.
6. Practicality and Functionality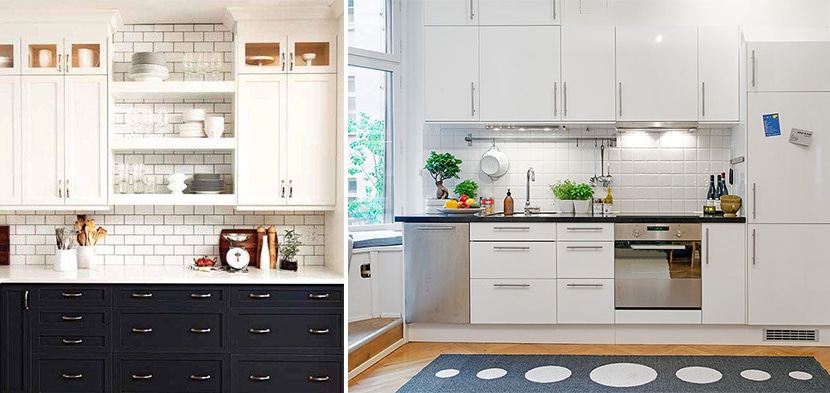 Our fast-paced lives require rooms that really work for us. That means integrated appliances, easy movement and everything being at hand. Think under-counter waste disposal, easy cleaning surfaces and practical layout. Not many homes have the luxury of a large kitchen so contemporary kitchens tend to have the maximum amount of lower and upper cabinets to optimise storage. There are also clever hardware options that can be installed in cabinets and drawers to further increase their functionality.
Book a Design Appointment
If you enjoyed our design ideas, subscribe for updates.
Get kitchens design ideas in your inbox.