Add Value To Your Home with a New Fitted Kitchen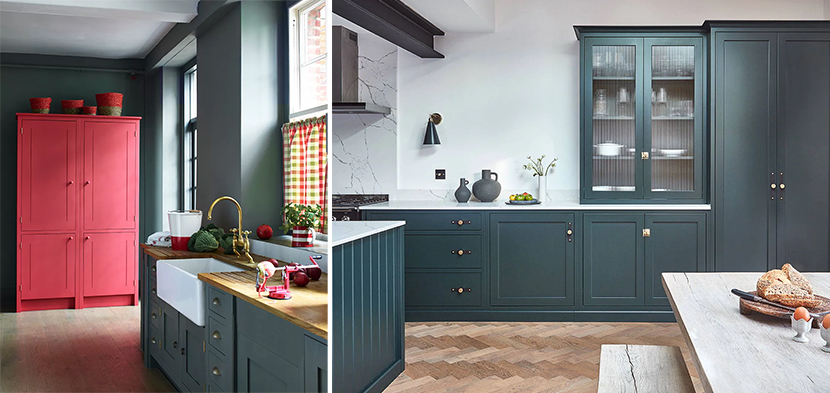 A fitted kitchen is a great asset and could also add tremendous value to your home. But is the investment worth it? And will it pay off? Let's look at all the points to consider and help you make an informed decision.
BTW, check out our Kitchen Design Ideas section if you need more design inspiration.
How Does A Fitted Kitchen Add Value?
It allows you to work with contemporary styles to modernize your kitchen
A reconfigured layout can improve the flow and functionality of the space
Energy-efficient appliances and lighting will save you money on your energy bills
Water-saving faucets will reduce water consumption and bills
By using environmentally friendly materials, you reduce your carbon footprint
New materials have new technology that simplifies cleaning and maintenance
How Much Does A New Kitchen Add?
A recent article in The Economic Times states that a fitted kitchen is almost certainly guaranteed to increase the value of your home. According to the article, you can expect a property value increase of between 3-10% when you've installed a new kitchen. But even if you are not renovating to sell, a new kitchen can significantly contribute to your enjoyment of your home. Take your lifestyle, the style of your home and of course the value of your renovation into account when planning your new kitchen.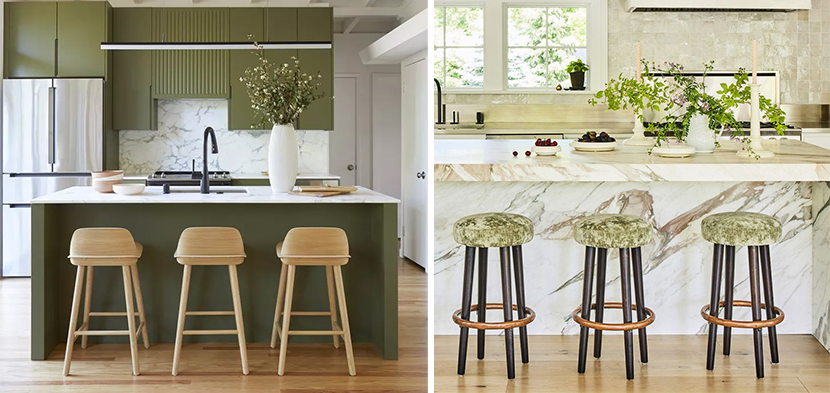 Kathie Hong Design & House Beautiful
Renovating your Kitchen to Sell
Many estate agents will advise you not to install a new kitchen as part of your home improvement plan just before selling since it is likely to cost more than you will gain. The kitchen is also usually the first room to be tossed and overhauled by new owners so your investment may just end up in the dumpster.
If you're renovating in order to sell, it is essential to get your property valued by a registered estate agent first. This will give you a clear indication of what you can spend to get a return on your investment. Keep in mind that, if a potential buyer doesn't like what you did, they will consider the renovation costs of a new kitchen when making their final offer.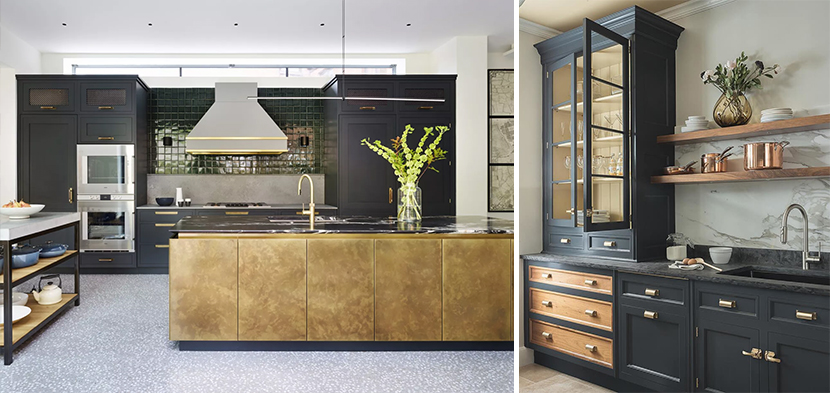 Give your Dated Kitchen a Face-Lift
On the other hand, an estimated 60% of buyers consider the kitchen a deal-breaker when shopping for a new home. If your existing kitchen is completely outdated, it could be well worth the investment to give the room a facelift without the cost of a full renovation.
Repainting cabinets, and changing light fittings and cabinet hardware will immediately add to the appeal of your kitchen without much cost. According to The Times Money Mentor, potential buyers value a sit-down kitchen over one where you can't sit down to eat. So, improving the layout of your kitchen can also add to your asking price.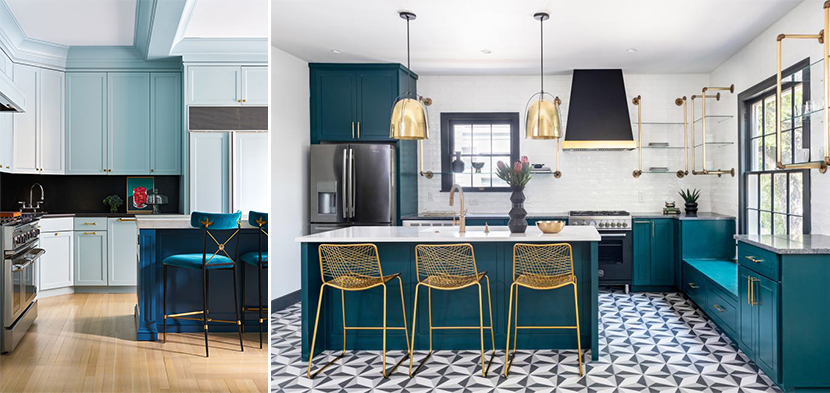 How Much Does a Kitchen Renovation Cost?
The budgeting phase of any project is crucial, as this is where you determine not only what you can afford, but also what makes financial sense for the value of your house.
A good rule of thumb is to not spend more than 10% of the current value of your home on a kitchen renovation. We offer three kitchen pricing options to fit both your home and your pocket, which makes having that dream kitchen possible!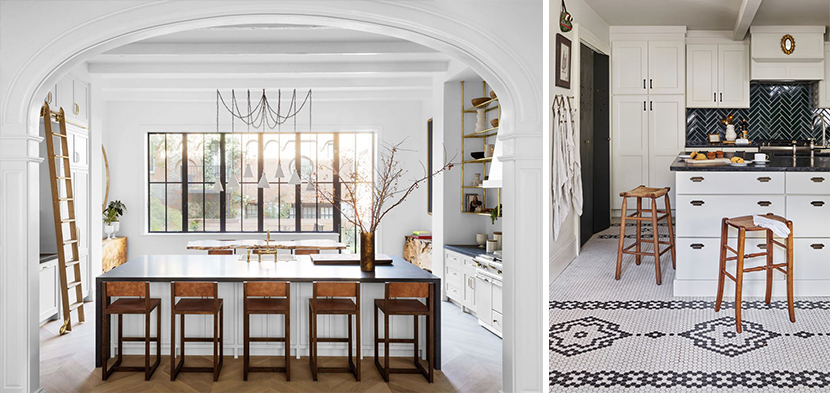 House Beautiful & House Beautiful
Keep in mind that the cost of a new kitchen does not only include the cabinetry: there are electrical, gas and water installations, kitchen appliances, general building work, painting, tiling, fixtures, fittings, lighting and flooring to budget for as well. Depending on the extent of the work, you might also need professional drawings and council submissions to be done which can quickly add significant amounts to the cost. Ensure that you get comprehensive quotes from reputable contractors before you commit. Also, build a contingency into your planning – renovation projects have a tendency to incur unforeseen costs.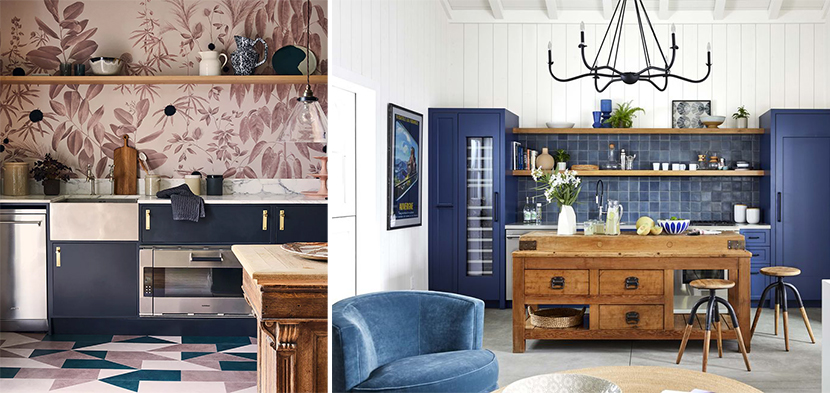 Homes & Gardens & House Beautiful
Designing Your New Fitted Kitchen
After setting up a clear budget, it is time to look at the design. If you want to add value to how you experience your kitchen, your lifestyle and family are 2 of the most important considerations. Think of how you use the space: is it for cooking only? Or cooking, eating and homework? Do you entertain in the kitchen, or only use it occasionally?
Also keep your needs in mind: natural light, ease of movement, accessibility and storage will all have a big impact on the layout.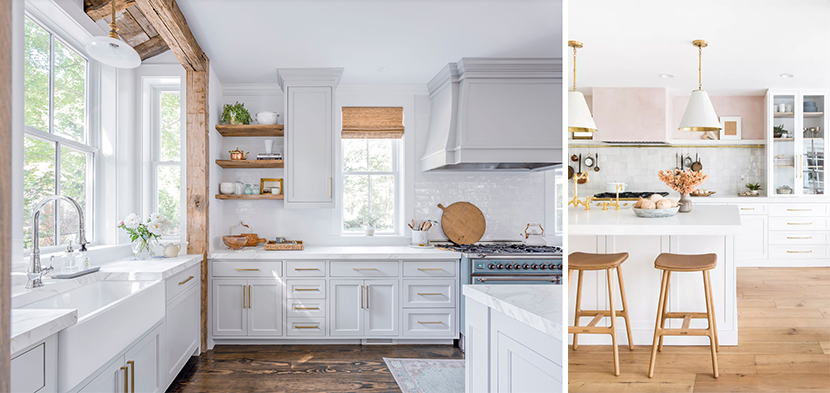 Sanctuary Home Decor & My Domaine
It is always a great idea to get a professional kitchen designer involved at this point. They can help you resolve any design challenges and bring their experience to the table.
Give us a call to plan your kitchen renovation with you!
Book a Design Appointment
If you enjoyed our design ideas, subscribe for updates.
Get kitchens design ideas in your inbox.
Check out these posts for more Kitchen Design Ideas.
Most Popular
Dublin Kitchens: The 7 Latest Trends
The 12 Most Influential Kitchen Design Trends from the US
5 Tips for Designing Small Kitchens
6 Exciting Colour Palettes for Kitchens with Personality
6 of the Best Solutions for Corner Cupboards
10 of the Most Beautiful Kitchen Backsplashes
Types of Kitchens
In-Frame Kitchens – 5 Things You Should Know
What are Shaker Kitchens and Where are They From?
What Exactly are Hand Painted Kitchens?
The Top 10 Trends for Modern Kitchens
Design Ideas and Trends
5 Clever Ways to Increase Natural Kitchen Lighting
How Much Value Does a Fitted Kitchen Add to Your Home?
12 Must Have Celebrity Kitchens of the Rich and Famous
Families
10 Kitchen Design Tips for Families with Kids
6 Tips for a Kitchen for a Large Family
Cabinets, Doors, Kitchen Islands & Finishes
9 Essential Kitchen Cabinet Types