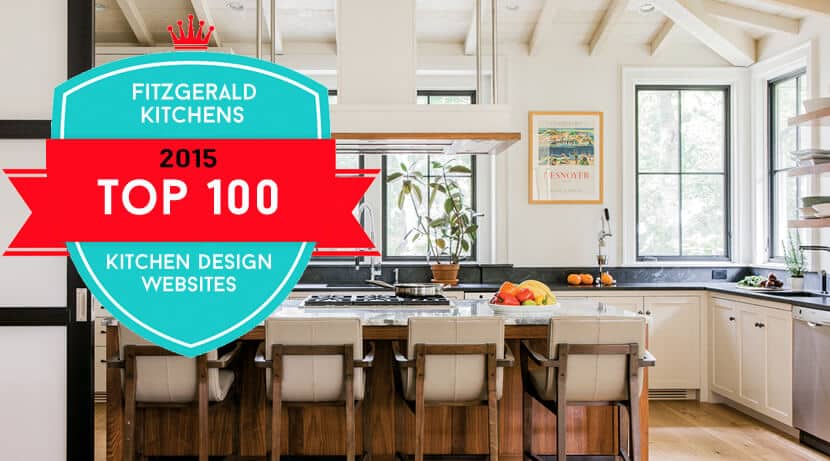 To conclude another year, we've decided to put together a list of our Top 100 Kitchen Design Website 2015. We scoured the web to cover everything from appliances and trends to blogs and videos. We are confident that our TOP 100 will give you everything you need to create your dream kitchen!
INSPIRATIONAL WEBSITES: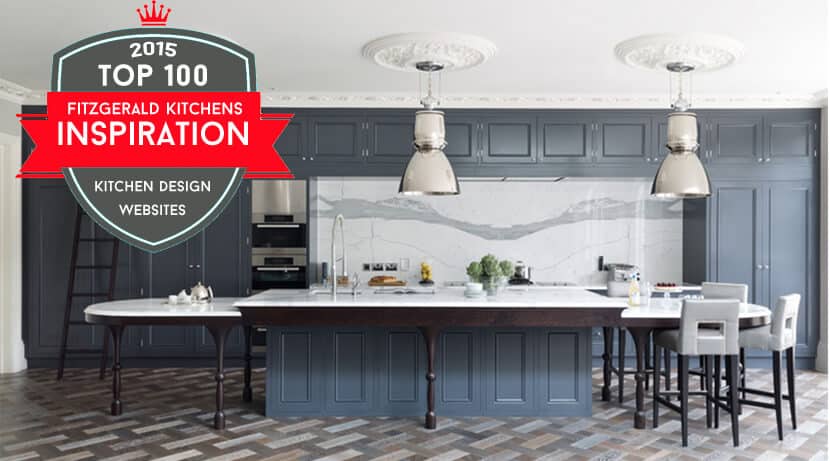 1) Houzz: with more than 1 million kitchen images, this is a great inspiration guide for any style, colour, finish and size of kitchen.
2) Kitchens.com – the name says it all. An entire website dedicated to all things kitchen. If it's not here, it probably doesn't exist.
3) Pinterest – see what everyone else is doing in their kitchens with this exciting ideas board.
4) HGTV – this vast website has a whole section dedicated to kitchens and has beautiful images for any type of kitchen imaginable.
5) Zillow – a very useful library of images with product tips and prices, indicating the estimated value of the renovation.
6) Freshome – ideas, projects and articles to guide the reader through a collection of beautiful kitchen interiors.
7) House To Home – a vast library of British kitchens as well as a very informative video series.
8) realestate.com.au – a collection of more than 12,000 images of every type and category of kitchen imaginable.
9) Home Design Lover – a feast for the eyes, covering every conceivable style with some great style tips and design features thrown in.
10) Decoist – Beautiful images featuring state-of-the-art appliances to custom features such as shelving, countertops and cabinetry.
11) House Logic – home inspirations and smart solutions.
12) Style At Home – packed full of inspiring designs and practical renovations.
13) Home Stratosphere – great ideas in easily searchable categories.
14) Dwell – a sneak peek into beautiful kitchens from around the world.
15) Kitchen Sourcebook – a beautiful go-to-guide for ideas, planning, products, case studies and a UK directory.
16) Home Portfolio – a gallery of home design ideas, photos and products.
17) Design Milk – a curated collection of the best that modern kitchen design inspiration has to offer.
18) Apartment Therapy – covetable kitchen renovation projects and trends.
19) Architectural Digest – designer kitchens and peeks inside the kitchens of celebrities.
20) Home Life – amazing before-and-after kitchen renovations and ideas for fixtures and appliances to take your kitchen to the next level.
21) Dornob – daily design inspiration and product reviews.
BLOGS: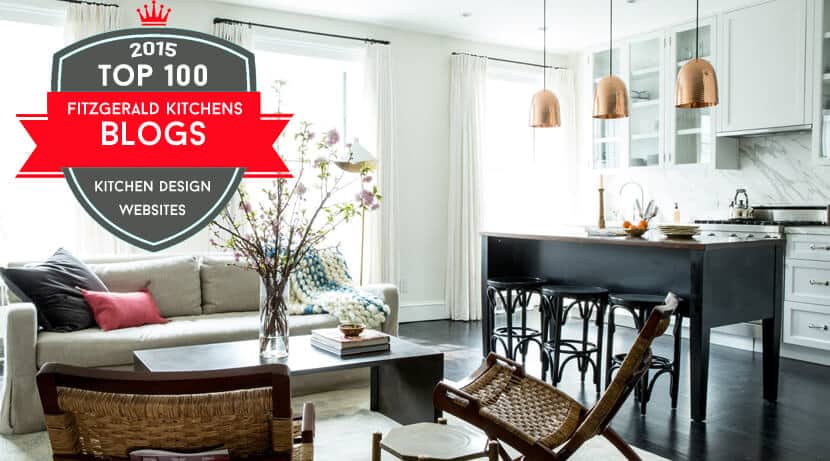 22) Kitchen Design Think Tank – an inspiring blog dedicated to innovative kitchen design.
23) Kitchen Design Concepts – beautiful images and creative resources for your kitchen.
24) Kelly Morisseau – a personal look at a blogger's passion for kitchens. 25) Kitchen and Residential Design – an information rich blog that looks in depth at kitchen design.
26) Kitchen Designs by Ken Kelly – this inspiring design blog covers all things kitchen, from trends to events.
27) Modenus – a fantastic resource-filled blog full of portfolios, products and suppliers.
28) The Kitchen Designer – exploring new ways to think about kitchen design.
29) Artful Kitchens – looking at opportunities for creative and personal expression in the kitchen.
30) Outdoor Kitchen Design – South African blog looking at the ultimate in outdoor kitchen design.
31) Clever Kitchen Designs – a great collection of design information, inspiration and style guides for kitchens.
32) Drury Designs – the blog behind the design studio looks at kitchen events, renovations and remodelling tips.
33) A Plus Home Improvements – This remodelling company's blog looks at real-life kitchen renovation projects in California.
34) Kitchen Design Ideas – focussing on everything you need to design your new kitchen. Also includes a great kitchen directory and trends page.
35) Hello Kitchen – the design team posts their projects as well as tips and trends.
36) Kitchenisms – looking at everything that's cool about kitchen around the world.
37) Blue Tea Kitchens – a beautiful blog looking at trends, styles and practical kitchen design.
38) Kitchen Views – where the designers are pros and the views are yours.
39) Laurysen Kitchens – a kitchen ideas blog with great trend, how-to and renovation articles.
40) The Kitchen Shop – useful information on planning and designing a new kitchen.
41) Granite Transformations – a blog focusing on granite and other useful tips and advice for kitchen remodels.
42) DC By Design Blog – an inspired site filled with great kitchen renovation projects.
43) Bray and Scarff – this kitchen manufacturer and supplier's blog is filled with useful product and materials information.
44) Coco cozy – stunning images of modern, uncluttered kitchens, trends and style ideas.
45) Design Sponge – a beautiful blog with images, tutorials, recipes and designer abodes.
TRENDS: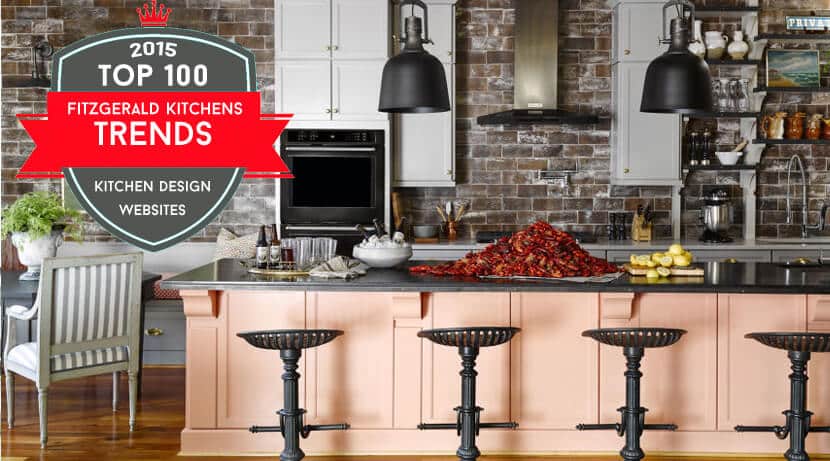 46) Which – brand-specific reviews and information as well as other useful tips and tools for planning the perfect kitchen.
47) House Beautiful – exploring the latest trends in kitchen design, colours, appliances and more. Be sure to have a look at their kitchen of the year!
48) Grand Designs Live – trust this global expo brand to stay on top of the latest in kitchen cool.
49) Ikea Concept Kitchen 2025 – the Swedish retailer's look at our culinary environments in the future.
50) Thermador – the appliance manufacturer explores cutting edge trends in kitchen design.
51) Trendhunter – for all the latest in design, gadgets and other cool stuff.
SOFTWARE: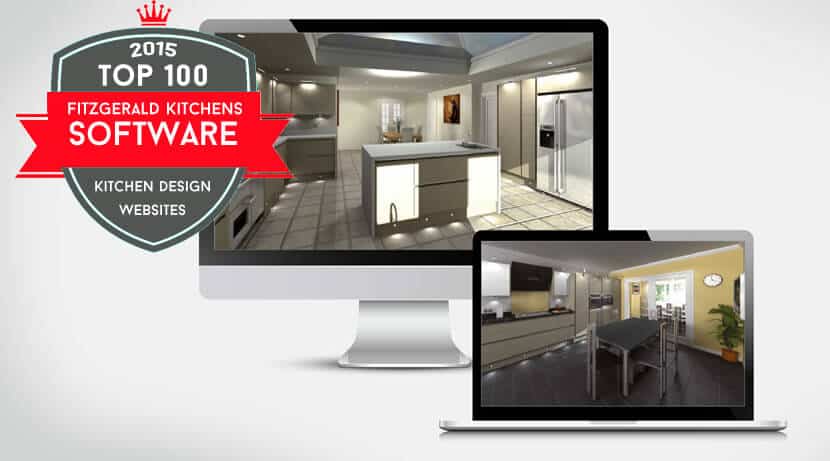 52) Autodesk® Homestyler – from the creators of industry giant AutoCAD, this is the best free kitchen planning available. It boasts a load of features, including real-world product integration and 3D rendering.
53) Smartdraw – very clever and intuitive software allows you to draw up professional working drawings in no time.
54) Magnet Kitchen Planner – realistic and very easy to use visualization tool to help you put together your dream kitchen.
55) Easy Planner 3D – free 3D visualization tool to assist in planning your kitchen.
PRACTICAL: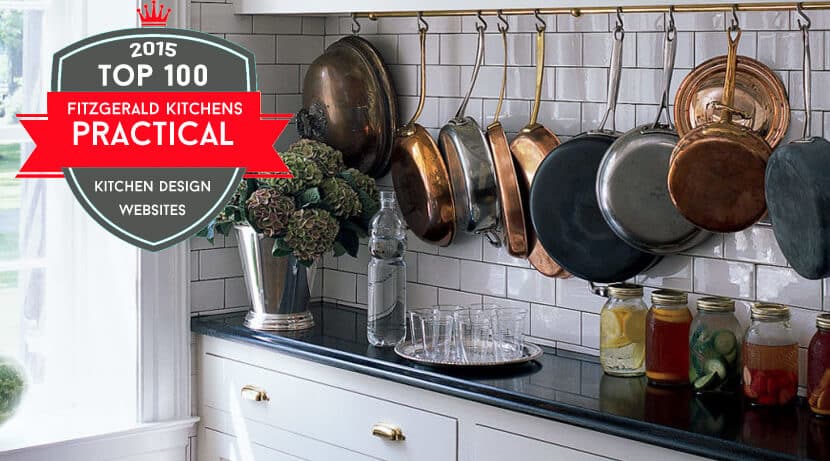 56) Porch – a great resource that gives you the basics, from designing a kosher kitchen to the kitchen of the future.
57) Martha Stewart – trust the original domestic goddess to have advice on anything kitchen related.
58) This Old House – the online version of the American magazine, it is filled with useful tips, ideas and advice.
59) DIY Network – a kitchen section filled with how-to videos, DIY tutorials and inspiration
60) Joe's Kitchen Design FAQ – great question and answer site covering everything you need to know about designing and building a kitchen.
61) Improvenet – budgeting tools and other very useful information on kitchen remodeling.
62) The Kitchn – the A-Z guide to organizing your kitchen.
63) Elle Décor – the popular magazine's online guide to everything kitchen, from shopping for tiles to ultimate gadgets.
64) Traditional Home – A kitchen planning guide offering tips, advice and ideas for your kitchen project.
65) For Dummies – the online version of the popular book series covers topics like remodeling in the right order and choosing cabinets.
66) WikiHOW – filled with DIY and other practical projects to get your hands dirty in the kitchen.
SUPPLIERS: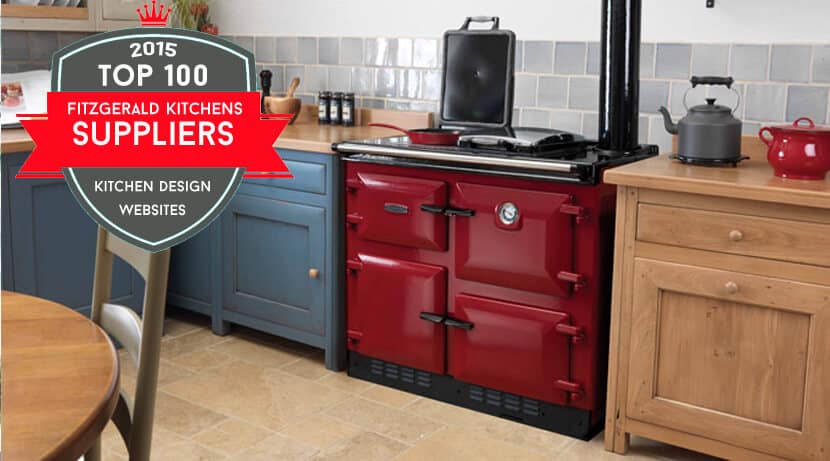 67) Kitchen Index – a expansive Ireland-based directory of kitchen products, designers, services and suppliers.
68) Kohler – The American manufacturing giant has a great kitchen information section, including how to shop for various sinks and faucets and a kitchen planning tool.
69) Sinks-Taps – one of the UK's largest online suppliers of sinks and taps.
70) Sinks – sink supplier specializing in brass and traditional sinks.
71) Carron Phoenix – From classic to contemporary, their sinks, faucets and accessories combine design inspiration and practicality.
72) DuPont – the original in countertop solid surfacing and sinks with their flagship brand, Corian®.
73) Franke – Swiss ingenuity at its best with a wide range of kitchen appliances and equipment.
74) Strato Cucine – Italian contemporary kitchen design with a soon-to-be-launched blog attached.
75) Aga Rayburn – supplier of traditional cast iron range cookers.
76) Everhot – makers of The EVERHOT traditional electric cooking range
77) Phil Green – specialist supplier of Aga and Rayburn
78) Brittania – range cookers from the UK brand
GREEN: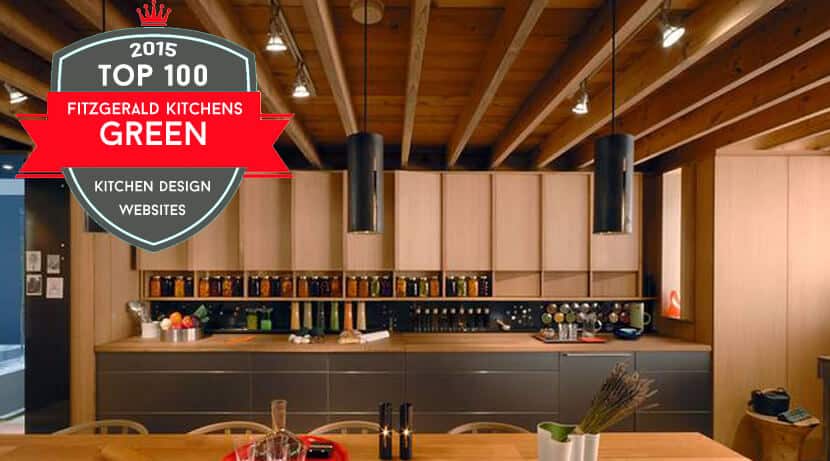 79) Milestone Eco Design – Britain's first producer of totally green, recycled kitchens.
80) Design Finger – concrete surfaces for worktops, countertops, sinks and baths from up to 90% recycled materials.
81) GlassECO – kitchen worktops made from 85% recycled glass bottles.
82) Neolith – the Neolith sintered compact surface slab is a sustainable solution for worktops.
83) Treehugger – thorough information on greening your kitchen, and your life.
84) Pedini – New York-based eco-friendly kitchen design.
85) Irpinia – Canadian developer of eco-friendly cabinetry.
86) SF Gate – visual inspiration guide to creating a green kitchen environment.
87) Bradco Kitchen – the blog has a great collection of articles on what makes a green kitchen.
ACCESSORIES & APPLIANCES: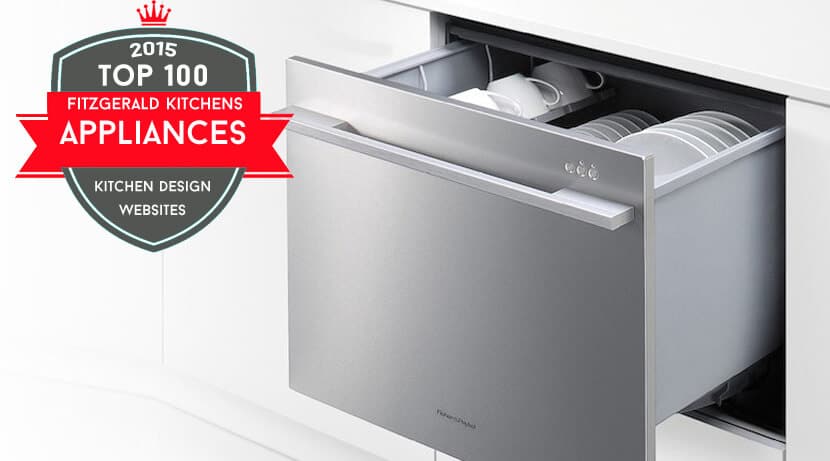 88) The Independent – The 50 Best Kitchen Appliances
89) Real Simple – The 42 Best Kitchen Supplies
90) Epicurious – The 10 Most Important Kitchen Gadgets
91) Mealime – Kitchen Essentials List: 71 of the Best Kitchen Cookware, Utensils, Tools and more
92) Top Ten Reviews – reviews covering popular appliance brands
93) Remodelista – Best Appliances for Small Kitchens
94) Choice – a big collection of kitchen appliance articles and product reviews.
95) Pursuitist – a summary of luxury kitchen appliance brands.
VIDEO: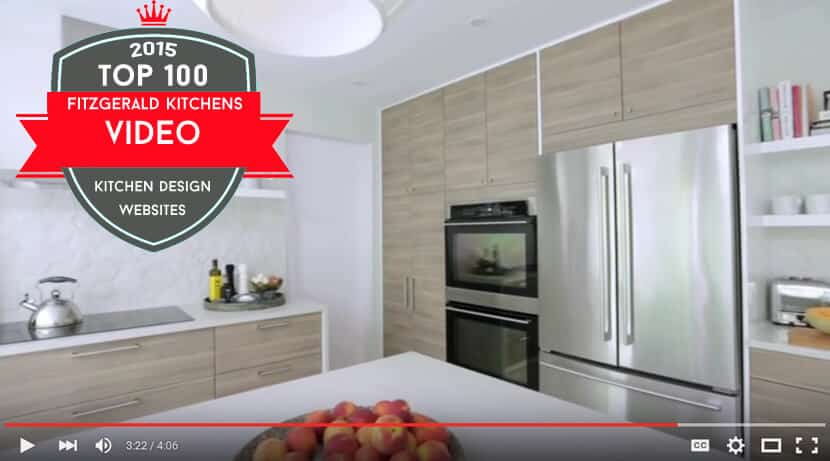 96) Home Staging Channel – a practical look at getting your kitchen to look perfect.
97) Engineer Your Space – a DIY vlog with creative projects for your kitchen.
98) E-how at Home Channel – great tips and tricks for those niggly repairs and projects.
99) House Of Aqua – kitchen style, inspiration and organization in bite-sized chunks.
100) House & Home – great design tips and featuring real-life kitchen renovation projects.
That's the roundup – we'd love to get your comments on our selection!
Book a Design Appointment
If you enjoyed our design ideas, subscribe for updates.
Get kitchens design ideas in your inbox.