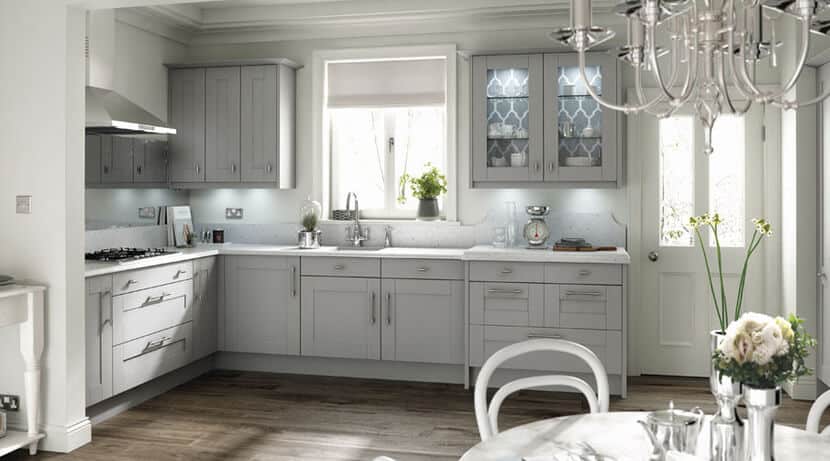 Hand painted kitchens are a great way to customize your kitchen finish for the look and feel you want to achieve. Done by expert craftsmen, this is sure to increase the value of your home and give you a kitchen that will stand the test of time.
BTW, check out our Kitchen Design Ideas section if you need more design inspiration.
The different types of kitchens that can be hand painted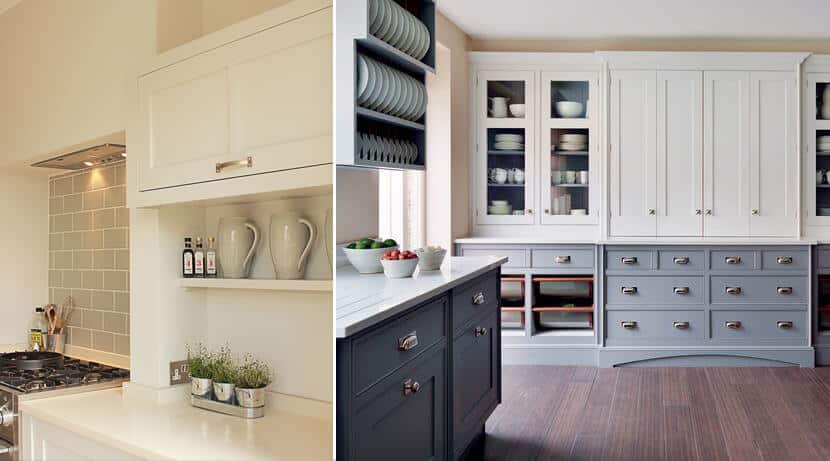 Brand new kitchen cabinets that are either primed or unprimed can be finished with a hand painted technique to fit your interior style. Paint techniques range from a more traditional country look up to a smooth and sleek contemporary kitchen.
What does the process involve?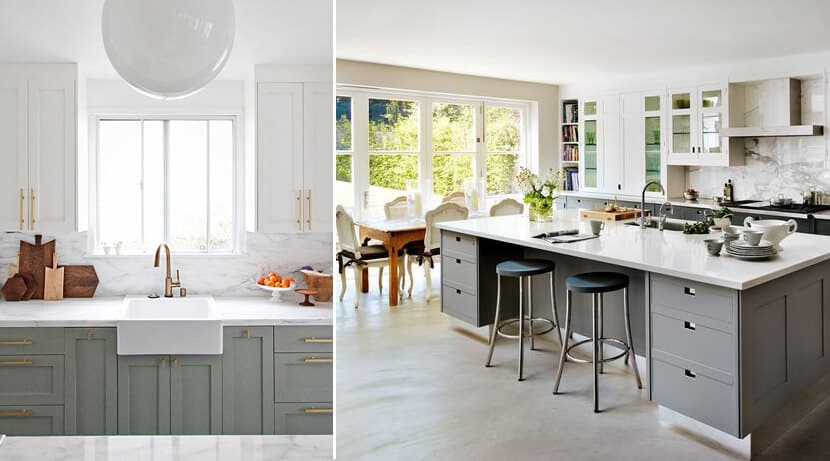 These highly trained specialist painters use appropriate abrasives and primers to prepare the bare timber, MDF, clear lacquered oak, lacquered pine, waxed pine, foil wrapped laminate or melamine surfaces.
Once primed, any paint technique can be used to apply in either eggshell or a satin matt finish using a high quality paint like Farrow and Ball, which will ensure the durability of your newly painted kitchen.
Fitzgerald kitchens will build your painted kitchen in their factory and their team of highly experienced fitters will install and hand paint it on site.
Five good reasons why you should consider a hand painted kitchen
1. Exclusivity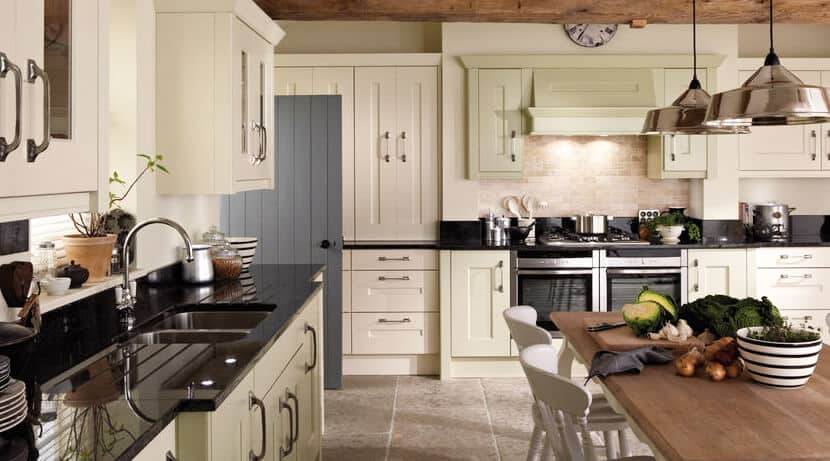 Wondermom Wannabe & SN Collection
You get a kitchen finish that is unique to you and will surely have the neighbours green with envy. In this mass-produced world that we live in, it is so refreshing to be able to have a kitchen where every brush stroke was done by hand. The process celebrates tradition and craftsmanship.
2. Secure the Sale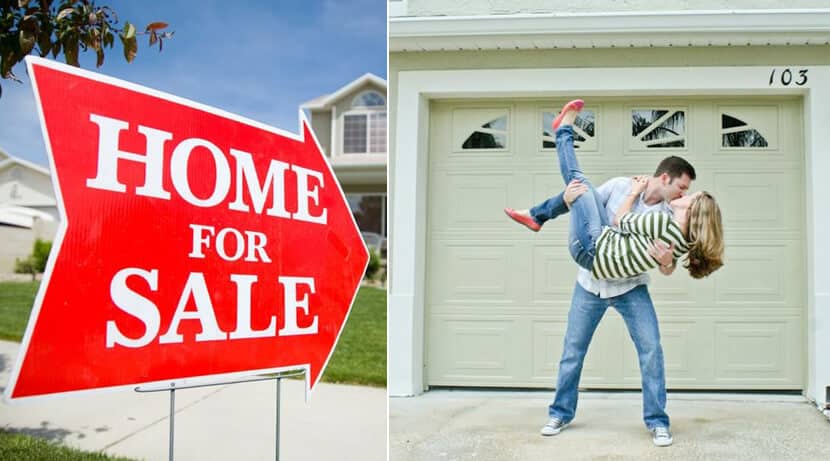 Kitchens are a big selling point when it comes to putting your home on the market. A hand painted kitchen adds a unique and authentic touch to your home that might just clinch the deal.
3. Longevity
Professional hand painters use the correct finishes to eliminate problems of water penetration and the yellowing or fading of paint. The finishes are also very easy to maintain and the workmanship guaranteed. Because the kitchen cabinets are primed in a factory it allows for a dust free environment that ensures a smooth finish to your kitchen cabinets.
4. Create Character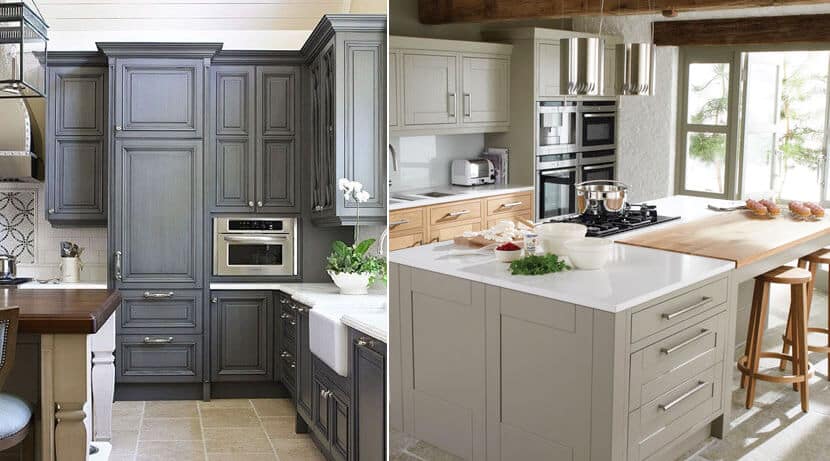 The painting process allows wood grain and texture to come to life, unlike factory spray painted kitchen cabinet surfaces which creates a completely smooth finish. Adding texture to a kitchen adds a warm and inviting feel to the room. Hand painting adds depth and character that normal factory spray-painted finishes simply cannot achieve.
5. The Long Run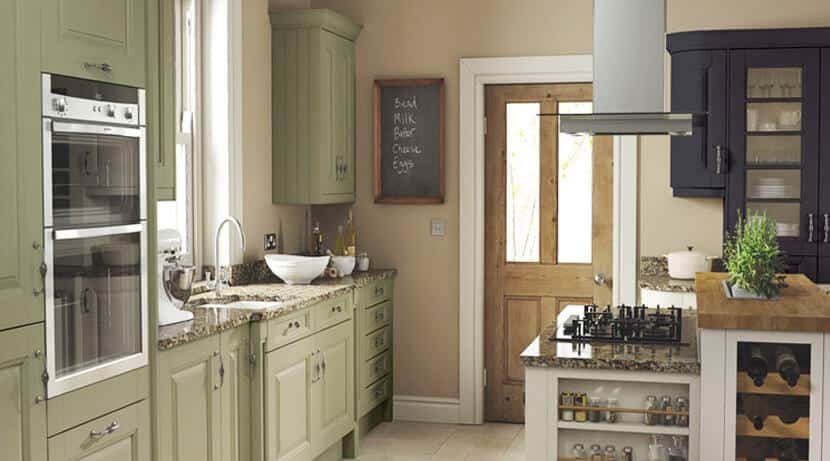 All dolled up wichita & SN Collection
Another great attribute of a hand painted kitchen, is that you don't have to replace an entire cabinet door if it gets a knock or scratch. You can simply have that area repainted with minimal cost and effort.
Book a Design Appointment
If you enjoyed our design ideas, subscribe for updates.
Get kitchens design ideas in your inbox.
Check out these posts for more Kitchen Design Ideas.
Most Popular
Dublin Kitchens: The 7 Latest Trends
The 12 Most Influential Kitchen Design Trends from the US
5 Tips for Designing Small Kitchens
6 Exciting Colour Palettes for Kitchens with Personality
6 of the Best Solutions for Corner Cupboards
10 of the Most Beautiful Kitchen Backsplashes
Types of Kitchens
In-Frame Kitchens – 5 Things You Should Know
What are Shaker Kitchens and Where are They From?
What Exactly are Hand Painted Kitchens?
The Top 10 Trends for Modern Kitchens
Design Ideas and Trends
5 Clever Ways to Increase Natural Kitchen Lighting
How Much Value Does a Fitted Kitchen Add to Your Home?
12 Must Have Celebrity Kitchens of the Rich and Famous
Families
10 Kitchen Design Tips for Families with Kids
6 Tips for a Kitchen for a Large Family
Cabinets, Doors, Kitchen Islands & Finishes
9 Essential Kitchen Cabinet Types
Get the Perfect Kitchen Finish for your Lifestyle!