5 Breakfast Nooks To Make You Want to Eat Together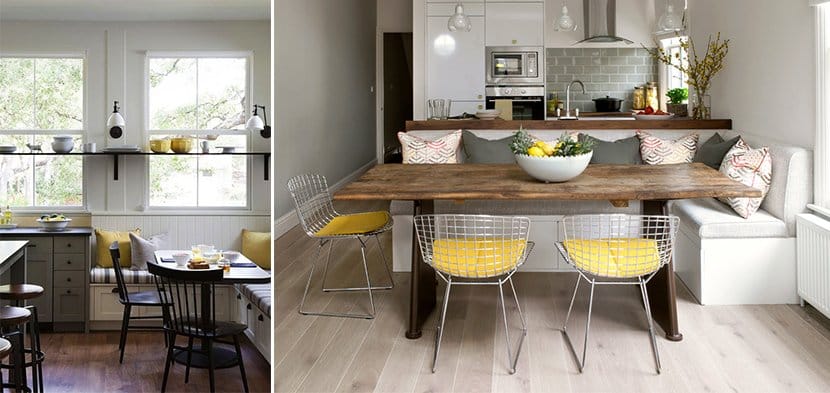 Breakfast is touted as the most important meal of the day, and for good reason. Not only does it give your body the fuel that it needs to kick start your day, but it can also be a time for a quick catch up with your family before everyone heads off to a different place.
Having a beautiful space where you can eat your first meal of the day together, will encourage sharing and strengthen the family bond. Aim to create a space that works in your home, and also works with the needs of those you live with.
Even if you live on your own, a lovely breakfast nook is still worthwhile. It allows you to take a few minutes at the start of your day to enjoy your meal and focus on what is to come, increasing motivation for everything that you need to do.
If you'd like to set up a little breakfast nook in your home, take a look at the 5 beautiful breakfast nooks below for some inspiration.
BTW, check out our Kitchen Design Ideas section if you need more design inspiration.
1. Use Corners Wisely
Corners often become an awkward waste of space. By simply putting a little thought and effort into the problem, these corners can become little havens and help to define spaces within the larger room. Corners are a great option for a breakfast nook, as the corner walls provide an immediate backrest for benches.
Add in a small table and, if needed, a few additional loose chairs and you've got your very own breakfast area to enjoy. For smaller corners, use a table and chairs that can be pushed together during the day to maximize the free space around them.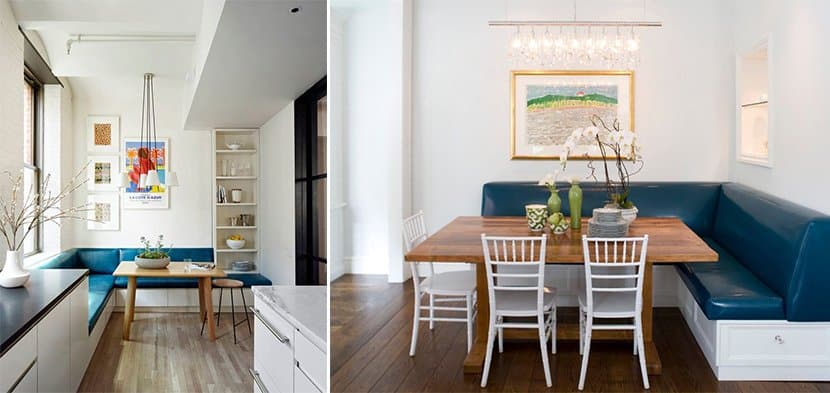 Architectural Digest & Homedit
2. Make it Comfortable With Cushions
In order for a breakfast nook to be well used, it must be comfortable. Using scatter cushions makes the nook feel more welcoming, and allows for each person to sit however they feel most comfortable. The colour, texture, size and shape of the scatter cushions can also be easily changed.
This allows the style to be adapted to match the current season or trends, without needing to invest a lot of money to change the actual structure of the area.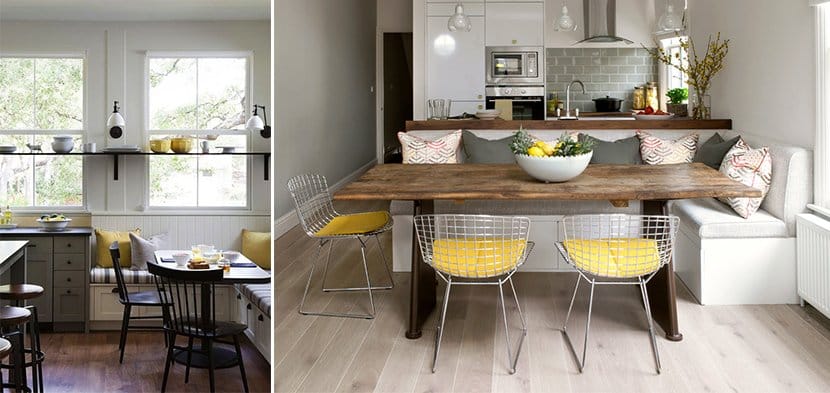 3. Use Light to Keep it Bright
Having your breakfast nook near a window, especially a window that lets the morning light shine through, helps to keep the space light and bright. Gentle morning light is a great way to help your body wake up naturally. It may even allow you to catch a little sunshine on your back to warm up on a chilly morning.
Looking out of the window while enjoying breakfast, can also be both relaxing and entertaining. And if your view leaves a lot to be desired, put some potted plants on the windowsill. This will create some privacy while giving you something to look at.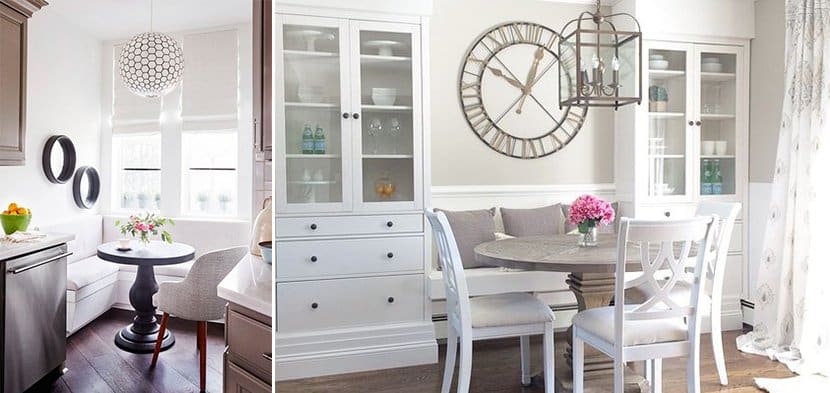 My Domaine & High Fashion Home
4. Add Some Greenery
It is a great idea to add some greenery to your breakfast nook space. Fresh greenery adds life and freshness, a very good feeling to have at the start of each new day. Including a low maintenance plant such as Pothos or Devil's Ivy, pictured below, can be very rewarding while requiring little effort.
It also provides free air purification as the plant absorbs toxins from the air around it.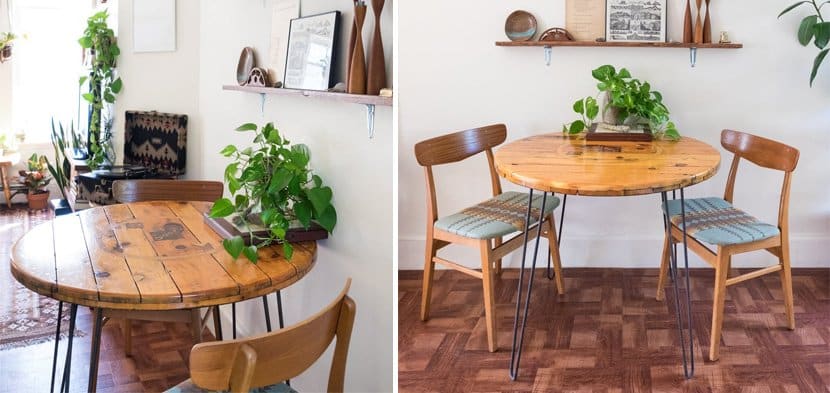 Apartment Therapy
5. Keep it Accessible
As with everything in your home, it is important to keep a space practical for your own needs. By keeping a breakfast area easily accessible to the kitchen, it is much more likely to be well used. This also makes serving and clearing much easier than having to cart things around the house.
If certain items are used every day, then ensure that they become a part of the décor of the breakfast table or keep them stored on a nearby shelf.
Are you convinced yet that you should be creating a breakfast nook? For some more ideas on what will work best in your home, contact one of our friendly designers who will be happy to assist you in designing the right breakfast nook for your lifestyle.
Book a Design Appointment
If you enjoyed our design ideas, subscribe for updates.
Get kitchens design ideas in your inbox.
Check out these posts for more Kitchen Design Ideas.
Most Popular
Dublin Kitchens: The 7 Latest Trends
The 12 Most Influential Kitchen Design Trends from the US
5 Tips for Designing Small Kitchens
6 Exciting Colour Palettes for Kitchens with Personality
6 of the Best Solutions for Corner Cupboards
10 of the Most Beautiful Kitchen Backsplashes
Types of Kitchens
In-Frame Kitchens – 5 Things You Should Know
What are Shaker Kitchens and Where are They From?
What Exactly are Hand Painted Kitchens?
The Top 10 Trends for Modern Kitchens
Design Ideas and Trends
5 Clever Ways to Increase Natural Kitchen Lighting
How Much Value Does a Fitted Kitchen Add to Your Home?
12 Must Have Celebrity Kitchens of the Rich and Famous
Families
10 Kitchen Design Tips for Families with Kids
6 Tips for a Kitchen for a Large Family
Cabinets, Doors, Kitchen Islands & Finishes
9 Essential Kitchen Cabinet Types