How Much Value Does a Fitted Kitchen Add to Your Home?
A fitted kitchen is a great asset and could also add tremendous value to your home. But is the investment worth it? And will it pay off? Here are a few tips to ensure that you get that added value when installing a new kitchen.
BTW, check out our Kitchen Design Ideas section if you need more design inspiration.
On the Up Side
An article in The Telegraph states that a fitted kitchen is almost certainly guaranteed to increase the value of your home. It stated that installing a fitted kitchen is the most important home improvement that you can make, and one that has the biggest impact. An estimated 60% of women consider the kitchen a deal-breaker when shopping for a new home and when you take that into account, your kitchen renovation suddenly becomes something to seriously think about.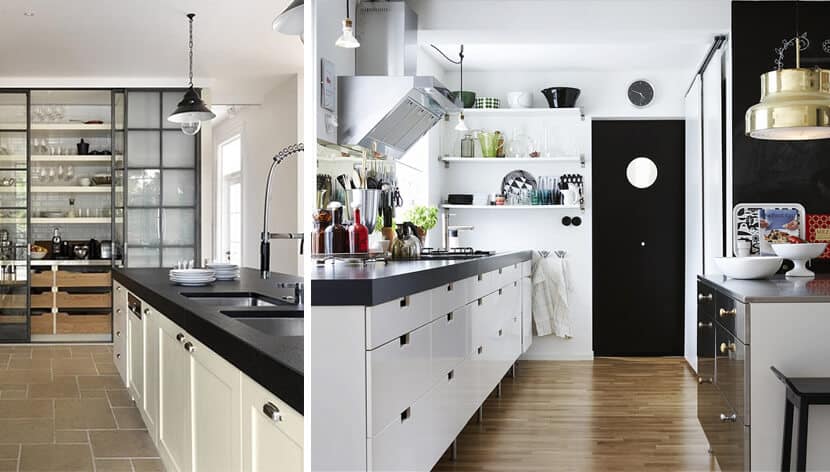 On the Down Side
According to Graham Norwood on This Is Money, it is not advisable to install a new fancy kitchen as part of your home improvement plan just before selling since it is likely to add less to the selling price of the home than what it cost. Your home's new owners will have very clear ideas about what they want their home to look like, and if you get their dream kitchen wrong, you could pay for it dearly. The kitchen is usually also the first room to be tossed and overhauled by new owners so your investment may end up in the dumpster.
Think Ahead
Unless you plan to be the only occupant of your home for the foreseeable future, rather opt for a more standard kitchen design. Extravagant designs and colours may be off-putting to potential buyers who will calculate the replacement cost into their final offer.
Also be wary of expensive fitted appliances when remodeling. You won't be able to take them with you should you decide to sell and their cost won't necessarily be recuperated in the selling price.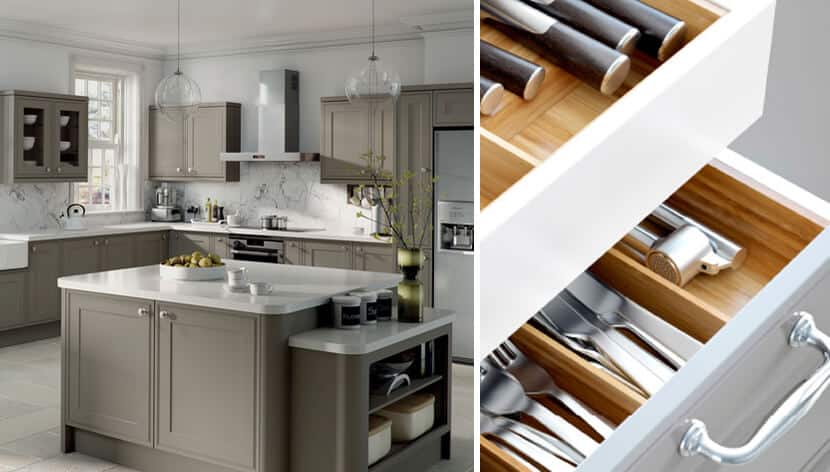 Cost Analysis
A good rule of thumb is to not spend more than 10% of the current value of your home on a kitchen renovation. According to research done by HSBC, a kitchen renovation may add at least £5,000 the value of your home while property site Daffyd Hardy claims it's as much as 7% of the total value of your property. But the cost of a new kitchen does not only include the cabinetry: there are electrical, gas and water installations, kitchen appliances, general building work, painting, tiling, fixtures, fittings, lighting and flooring to budget for as well.
When you consider these numbers, it makes sense to go the extra mile as long as the value of your property justifies the renovation.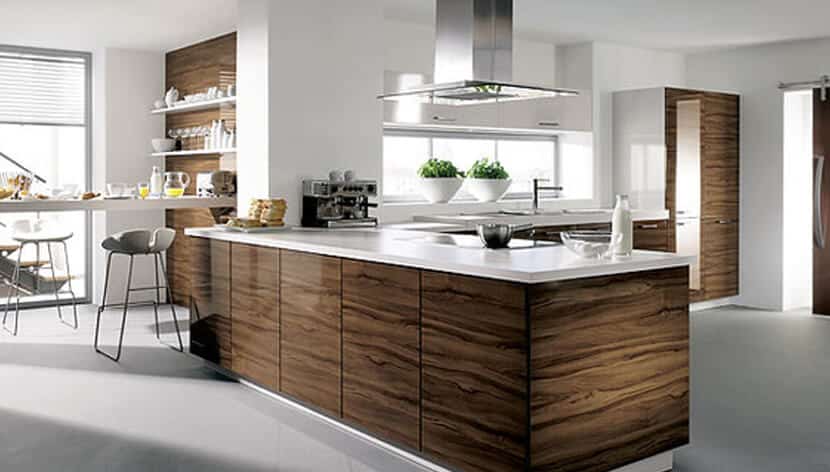 It's not just about the money
Even if you don't plan to you sell your home in the future, a fitted kitchen will not only add to the overall value of your home, but it will add to your own enjoyment of the space as well. Take your lifestyle, the style of home and of course the value of your renovation into account when planning your new kitchen.
Book a Design Appointment
If you enjoyed our design ideas, subscribe for updates.
Get kitchens design ideas in your inbox.
Check out these posts for more Kitchen Design Ideas.
Most Popular
Dublin Kitchens: The 7 Latest Trends
The 12 Most Influential Kitchen Design Trends from the US
5 Tips for Designing Small Kitchens
6 Exciting Colour Palettes for Kitchens with Personality
6 of the Best Solutions for Corner Cupboards
10 of the Most Beautiful Kitchen Backsplashes
Types of Kitchens
In-Frame Kitchens – 5 Things You Should Know
What are Shaker Kitchens and Where are They From?
What Exactly are Hand Painted Kitchens?
The Top 10 Trends for Modern Kitchens
Design Ideas and Trends
5 Clever Ways to Increase Natural Kitchen Lighting
How Much Value Does a Fitted Kitchen Add to Your Home?
12 Must Have Celebrity Kitchens of the Rich and Famous
Families
10 Kitchen Design Tips for Families with Kids
6 Tips for a Kitchen for a Large Family
Cabinets, Doors, Kitchen Islands & Finishes
9 Essential Kitchen Cabinet Types