7 German Kitchen Design Trends To Follow in 2018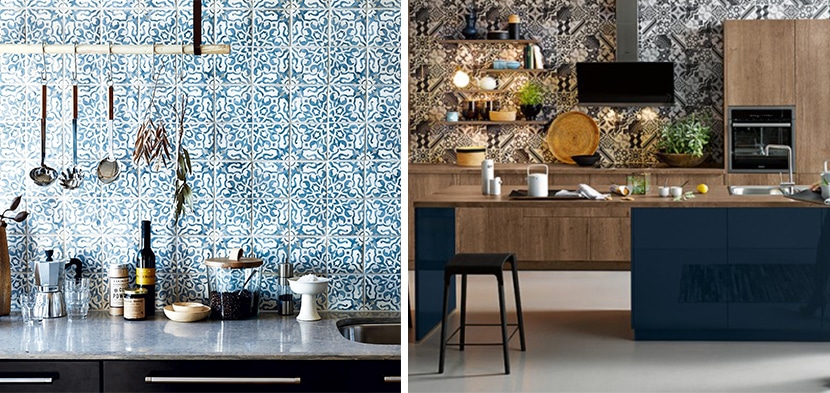 Germany has always been at the forefront of innovative design and precision engineering. When we look at kitchen design trends then, it makes sense that we need to see what's happening in this international design hub! Here are 7 German kitchen design trends that you can expect to dominate in 2018.
BTW, check out our Kitchen Design Ideas section if you need more design inspiration.
1. Engineering & High Tech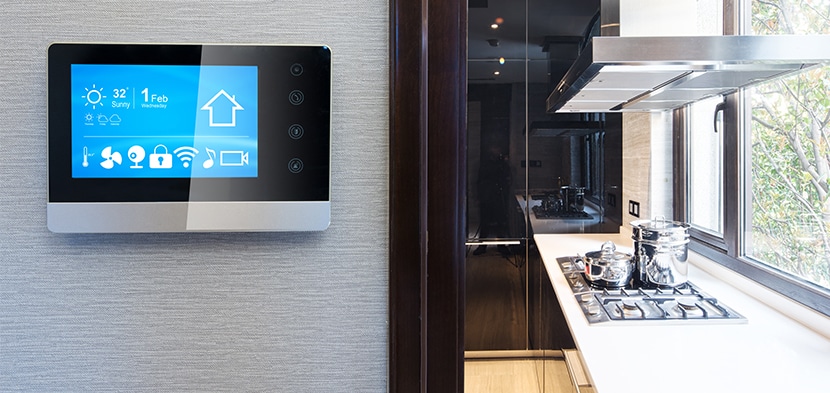 Germany is synonymous with superior engineering, and the German kitchen follows that notion. A fully integrated smart kitchen includes smart appliances and energy-saving measures. Think kitchen of the future, where you can experience ultimate convenience through integrated technology. Popular additions include motion-activated faucets and clever storage to maximise space. Other great options are energy-saving LED lighting, smart dishwashers and touchscreens to control lighting and cooking.
2. Matte Finishes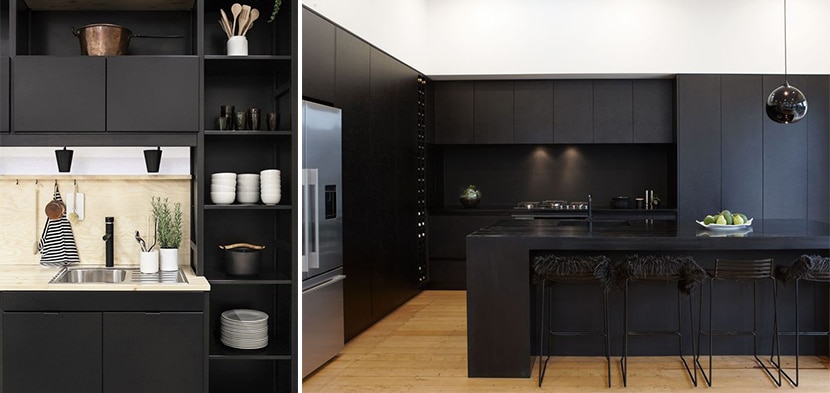 Apartment Therapy & Semfin
Shiny surfaces had their day, but now it's time to go matte! Matte cabinets and countertops compliment any modern design and add a sophisticated touch to your kitchen. Matte black first took over the automotive market when luxury brands started offering matte colours as a standard finish in the early 2010's. Since then it has trickled down to fashion, home decor and interiors and has become an increasingly popular finish. Matte black kitchen cabinetry is a firm favourite among designers and consumers alike, creating a dramatic and modern room. Team matte black with warm wood and white for a trendy kitchen.
3. Thin Profiles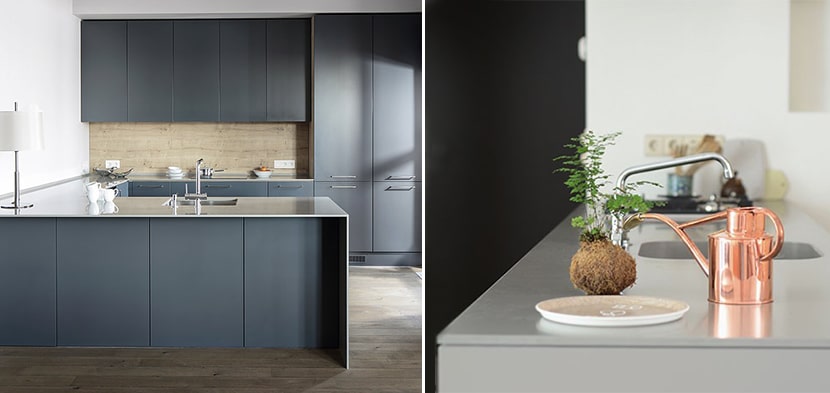 Thin countertops are quickly gaining popularity over thicker profiles. Thin natural stone or manufactured countertop adds a subtle linear quality to your kitchen. Stainless steel also creates an ultra-thin countertop profile for a sleek, industrial look. Choose countertops that have a contrasting colour to the cabinets for maximum effect.
4. Natural Wood Textures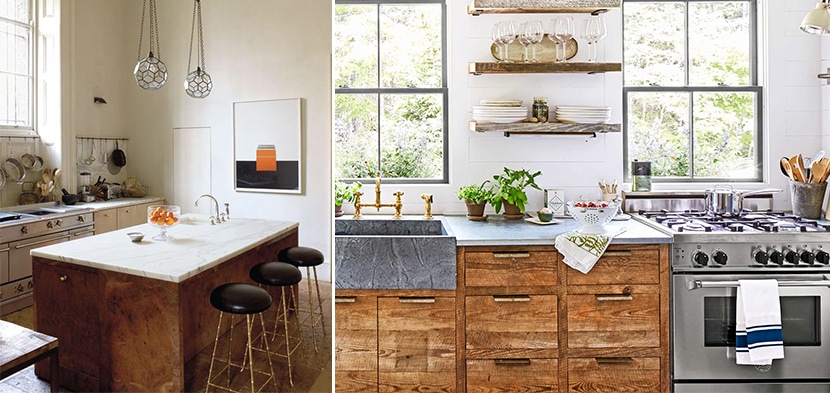 Celebrate the natural beauty of wood with cabinet fronts in naked wood. Wood types like walnut, black ebony, and rosewood have unique natural textures that create striking wood panels. For something different, you can also choose burl wood. Many wood species have burl options. Burl is the wood harvested from trees that have undergone stress or disease, causing it to grow in an unusual way. You can of course also opt for wood veneer as a cost-effective option.
5. Patterns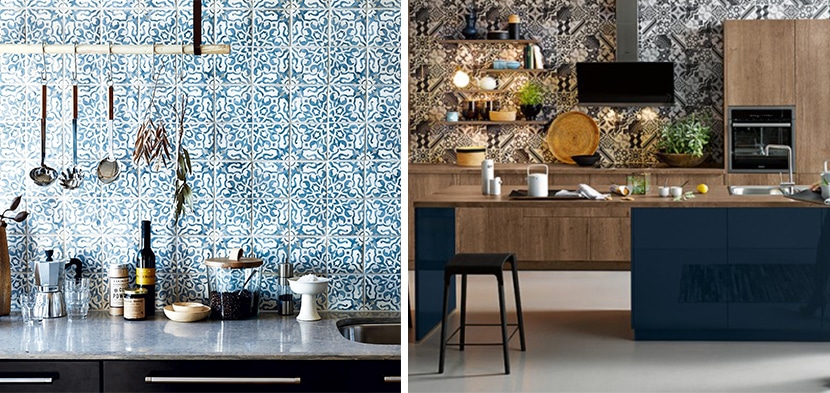 Style At Home & Kuechen Traum Planner
Patterned tiles inspired by the craft of Mexican artisans have been popular for a while. These tiles have now evolved into printed versions with modern patterns, creating beautiful focal walls and backsplashes in German kitchens. Install tiles as a focal area behind an oven or sink, or create an entire patterned wall. These tiles are also great to create vibrant flooring. Team these busy patterns with plain cabinetry and solid colours.
6. Colour Accents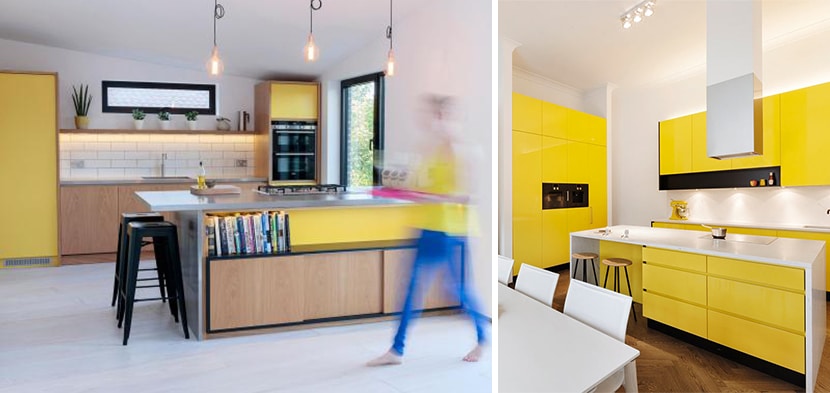 Step out of your comfort zone and add some bright colours to your kitchen! Choose strong colours and use them in one area for maximum effect, with dots of colour to emphasise. Cabinets, walls, and even ceilings can be painted in a strong colour. Or if your sensibilities prevent you from being too extravagant, add some colour as a backsplash or with bright accessories.
7. Metal Finishes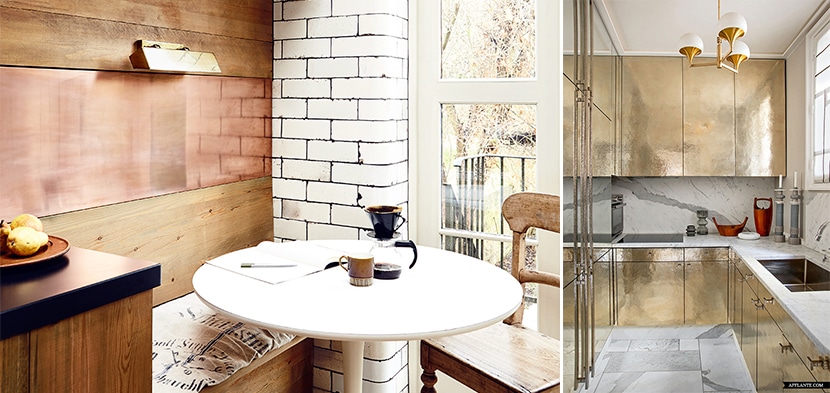 We've always had metal appliances and fixtures in our kitchens, but now they are becoming more pronounced and luxurious. Kitchens decked out in metallic cabinets, backsplashes and even metallic floors are becoming increasingly popular. But you don't necessarily need to go to the expense of clad your cabinets in metal! As with wood finishes, there are many different imitation metal finishes and laminates available that you can use instead.
Contact one of our designers to assist you in designing your ultimate kitchen, whether German-inspired or Irish!
Book a Design Appointment
If you enjoyed our design ideas, subscribe for updates.
Get kitchens design ideas in your inbox.
Check out these posts for more Kitchen Design Ideas.
Most Popular
Dublin Kitchens: The 7 Latest Trends
The 12 Most Influential Kitchen Design Trends from the US
5 Tips for Designing Small Kitchens
6 Exciting Colour Palettes for Kitchens with Personality
6 of the Best Solutions for Corner Cupboards
10 of the Most Beautiful Kitchen Backsplashes
Types of Kitchens
In-Frame Kitchens – 5 Things You Should Know
What are Shaker Kitchens and Where are They From?
What Exactly are Hand Painted Kitchens?
The Top 10 Trends for Modern Kitchens
Design Ideas and Trends
5 Clever Ways to Increase Natural Kitchen Lighting
How Much Value Does a Fitted Kitchen Add to Your Home?
12 Must Have Celebrity Kitchens of the Rich and Famous
Families
10 Kitchen Design Tips for Families with Kids
6 Tips for a Kitchen for a Large Family
Cabinets, Doors, Kitchen Islands & Finishes
9 Essential Kitchen Cabinet Types