How to Sell your Kitchen to Your Spouse with 6 Compelling Points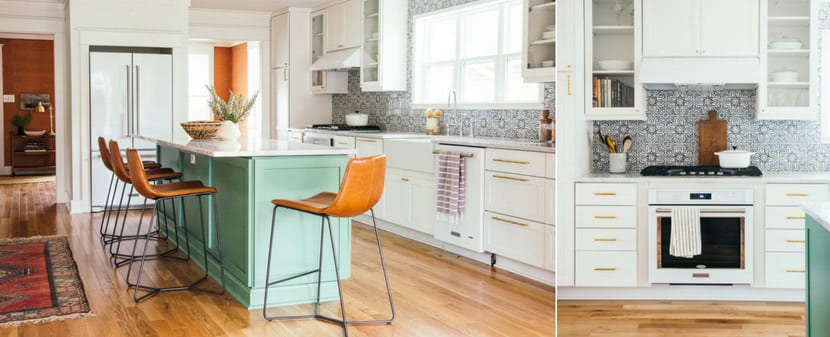 Getting your spouse on board with a kitchen renovation might be challenging, especially when he or she is not the one preparing meals! But a relationship, unlike that of war, is a partnership in which big decisions are best made together. So, to get the talking up to a steady canter, we've put together 6 compelling points that will hopefully sell your kitchen to your spouse.
BTW, check out our Kitchen Design Ideas section if you need more design inspiration.
1. Increased Property Value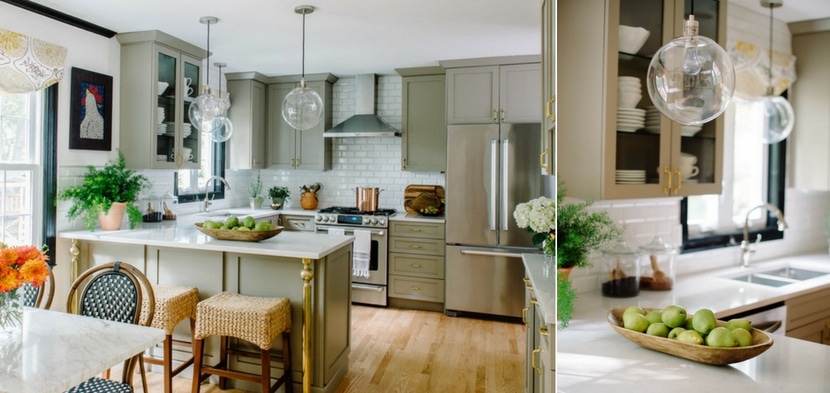 Because a kitchen is one of the most used spaces in a home, a remodel can add substantial value to a property. According to ZOPA homeowners can make an 80-90% return on their kitchen renovating investment. However, don't spend more than 15% of the value of your home on a kitchen renovation, because this will surpasses the possible return value.
Consider why you want to renovate your kitchen. Planning on reselling your home within a year or two? Then opt for an aesthetic makeover to increase home value without leaving you penniless. Starting a family soon, but the kitchen already feels too tight for two? Consider a larger scale revamp that opens up the layout. Whichever route you go, set up a clear budget with a 20% buffer for unforeseen expenses.
2. Better Use of Space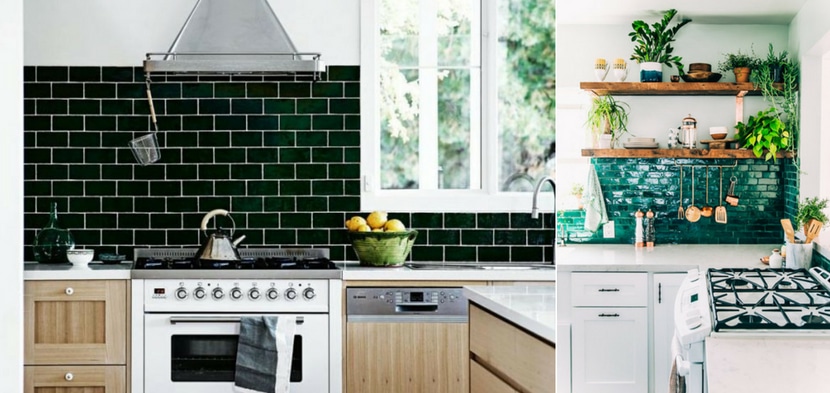 Studio Stamp & Justina Blakeney
The kitchen can be a crowded place, and if you and family spend a lot of time there, it is crucial to make the best use of the available space. Innovative storage solutions allow small kitchens to benefit from clever new cabinetry inserts that maximise space and enhance the flow of kitchen traffic. Or for a for a quick and budget-friendly update, utilise under-cabinet space to arrange hooks for utensils and cookware. These upgrades will ensure better flow through your kitchen, allowing all members of the family to use the space with ease.
3. Value for Money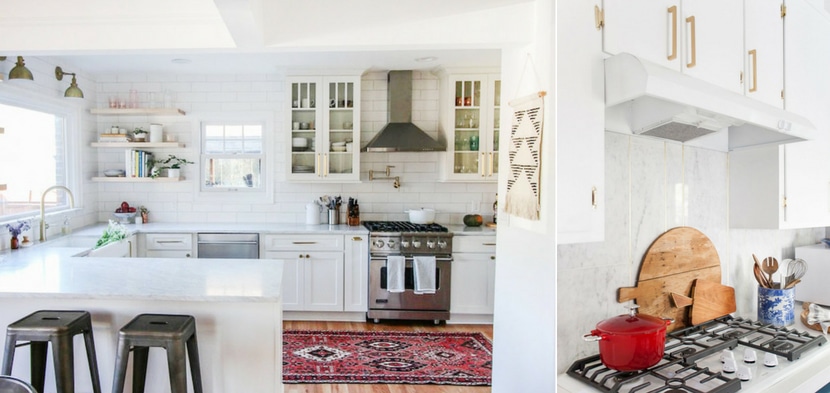 The Everygirl & Style by Emily Henderson
It doesn't have to cost a lot to give your kitchen a makeover. You can use the existing carcasses of your cabinetry, and only change the fronts and countertops for a whole new kitchen look. Or, choose the ultimate budget-friendly option; the cosmetic refresh. Paint cabinet fronts, walls or even the kitchen ceiling for a fresh new look. Replace overhead cabinet fronts with glass or shutters, or update the cabinet hardware. The easiest and most economical way to add zest to your kitchen is through striking feature lighting. Pick a cluster of pendants or a chandelier to create a striking focal.
4. Quality Time for the Family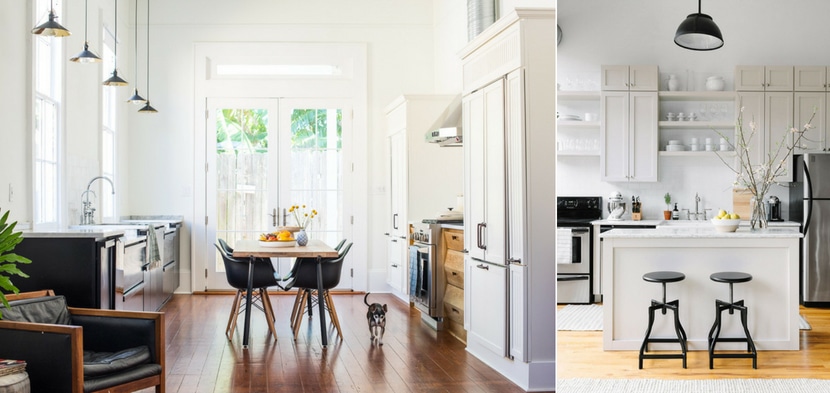 A well-designed kitchen may well mean more quality time with the family. A kitchen often is the hearth and heart of a home, where many families spend a lot of their active time. Even the busiest people need to eat, and the kitchen is where quick catch-ups, homework and chats end up happening. An open, beautiful kitchen will feel more inviting and promote extended family-time in a relaxed environment.
5. Better Meals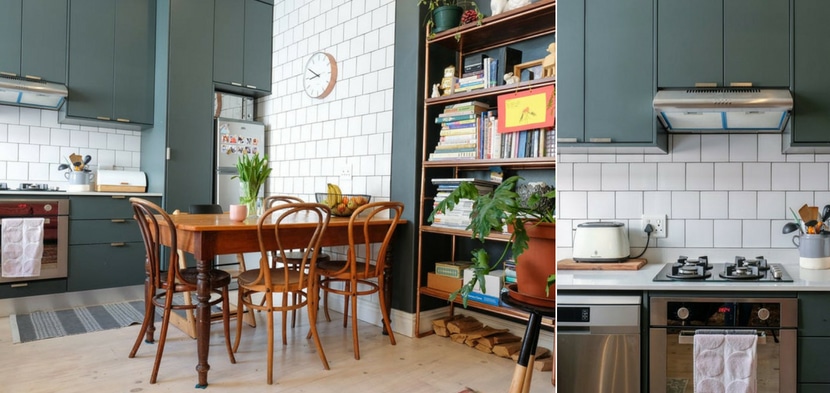 Apartment Therapy & Apartment Therapy
Whether you'll be cooking better meals is debatable, but working with updated appliances and cookware can only give your culinary expertise a boost. Think about it: a dishwasher will free-up valuable family- and personal time; a food processor can make smoothies, dips, juice, pastes among other wonderful things. A smart fridge can even do the grocery shopping for you. Whether you go all out with new appliances or upgrade only a few key pieces, clever upgrades will make the world of difference in your new kitchen.
6. Your Happiness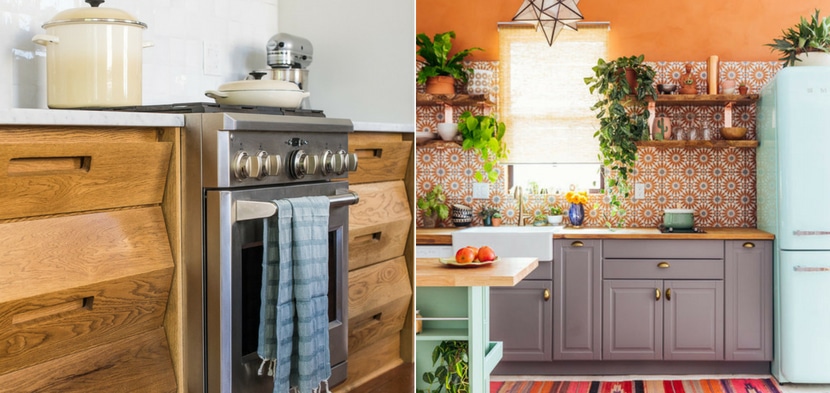 Logan Killen & Justina Blakeney
As the saying goes: happy spouse, happy house! So if everything else fails, emphasise the happiness that a new, upgraded kitchen will bring to you – and subsequently your spouse!
Once you've reeled in your spouse, or if you need a little help in convincing him or her, contact our friendly consultants to assist you in all aspects of your new kitchen journey.
Book a Design Appointment
If you enjoyed our design ideas, subscribe for updates.
Get kitchens design ideas in your inbox.
Check out these posts for more Kitchen Design Ideas.
Most Popular
Dublin Kitchens: The 7 Latest Trends
The 12 Most Influential Kitchen Design Trends from the US
5 Tips for Designing Small Kitchens
6 Exciting Colour Palettes for Kitchens with Personality
6 of the Best Solutions for Corner Cupboards
10 of the Most Beautiful Kitchen Backsplashes
Types of Kitchens
In-Frame Kitchens – 5 Things You Should Know
What are Shaker Kitchens and Where are They From?
What Exactly are Hand Painted Kitchens?
The Top 10 Trends for Modern Kitchens
Design Ideas and Trends
5 Clever Ways to Increase Natural Kitchen Lighting
How Much Value Does a Fitted Kitchen Add to Your Home?
12 Must Have Celebrity Kitchens of the Rich and Famous
Families
10 Kitchen Design Tips for Families with Kids
6 Tips for a Kitchen for a Large Family
Cabinets, Doors, Kitchen Islands & Finishes
9 Essential Kitchen Cabinet Types