A kitchen is a unique space in a home, with many different spaces that allow for decorating. The windowsill is a space within the kitchen that is often underutilized or left to look messy. Whether you're redoing your whole kitchen or only looking to update it a little, a bit of creativity on your windowsill can improve the overall look of your whole kitchen. Use these 5 tips to make your windowsill work for you.
BTW, check out our Kitchen Design Ideas section if you need more design inspiration.
Style it Well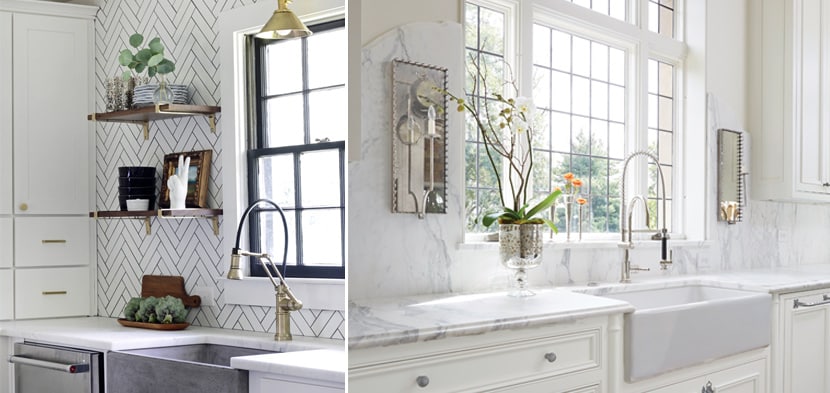 Hunted Interior and Birmingham Home and Garden
A windowsill offers the perfect opportunity to style your kitchen in your own way. Use it as a shelving space with a few curated items. For windowsills that are not deep enough to place anything on them, consider adding a shelf either in front of or next to the window.
Don't Clutter It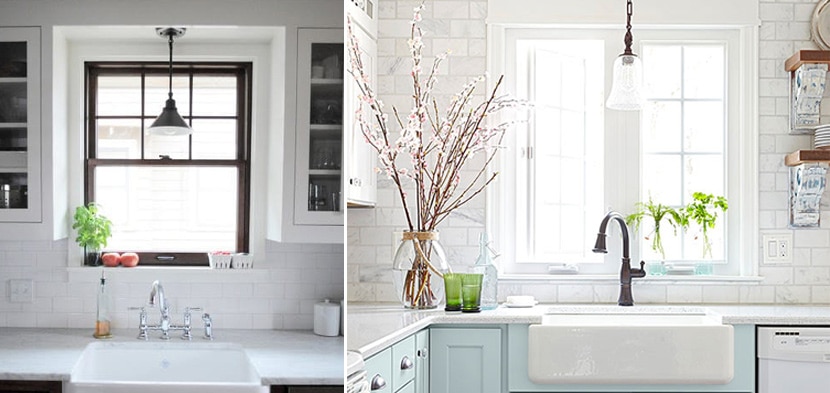 Apartment Therapy and BHG
When placing items on any shelf or surface, it is often easy to overdo it. Be sure to select only the items that you'd really like to have displayed so that it does not look cluttered. Having fewer items on the windowsill also allows for easier cleaning, an important factor to consider in a kitchen space. If you have more items than you can use at once, simply pack some away and use them to swop out décor for different seasons or events.
Keep it Practical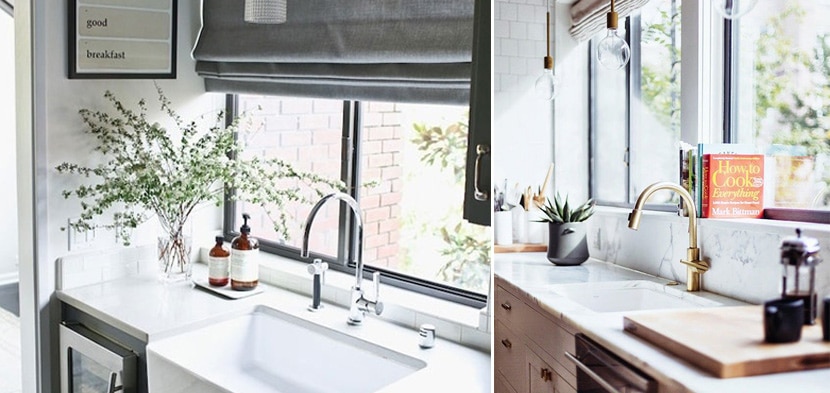 Autohaus-fleischer and One Fine Stay
While décor allows you to add your own personality to your kitchen, it can still be achieved by keeping things practical. Include items like hand soap, cleaning products, a mini to do list, a pretty tool like a mortar and pestle or some recipe books. Having these practical items in an easily accessible spot make it much more likely that they will be used. If the containers themselves are not decorative, simply decant them into more attractive containers or place them inside a beautiful holder.
The Perfect Place for Herbs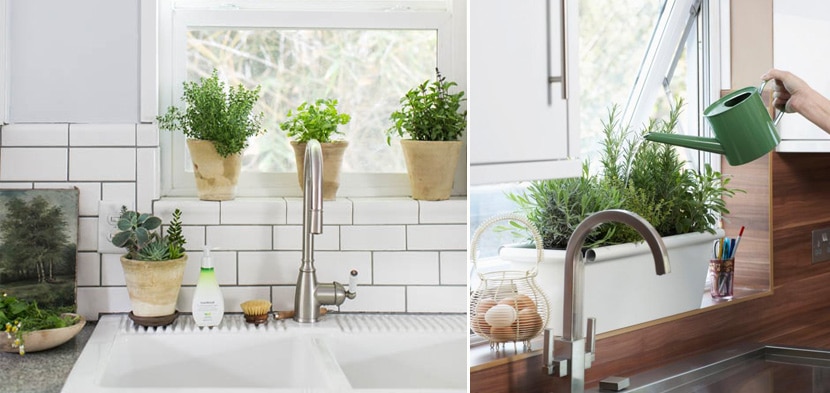 Fresh herbs always improve the flavour of a dish and a windowsill is the ideal environment for some light-loving plants. While not everyone has the space to grow a full garden, many herbs are easy to grow in small pots on a windowsill. Good kitchen herbs include basil, rosemary, mint, thyme, chives and oregano. Ensure your pots have good drainage and place them on your sunny windowsill. Remember to give your herbs sufficient water according to the needs of the different plants. If the soil feels dry three centimetres below the surface, then add a little more water. By regularly trimming your herbs, you will encourage the plants to grow more.
Soften it with Window Treatments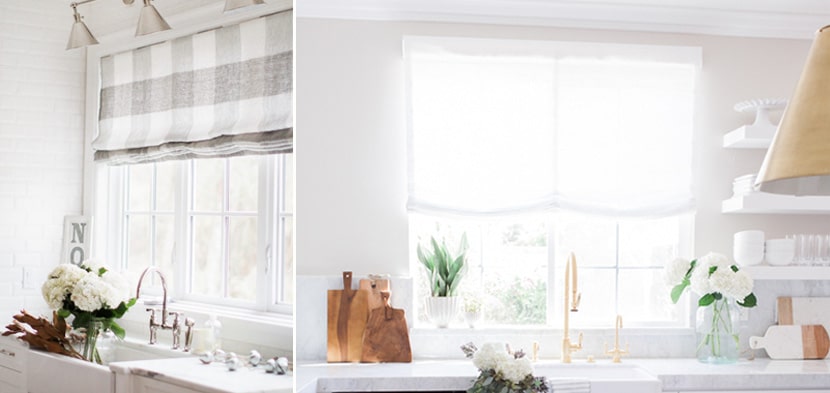 Monika Hibbs and Nicole Davis Interiors
Adding curtains or blinds to your window not only allows you to improve privacy and control the amount of light coming through, but also softens the look of the window. Keep window treatments simple and in line with the design of the rest of your kitchen. When choosing the fabric, make sure it is one that will not hold on to smells and will be able to withstand sun. A light sheer curtain can be used to allow plenty of light through, while adding privacy. A heavier curtain or blind will block more light when closed, but can still soften the space when it's open.
Whatever you choose to place on your kitchen windowsill use it as a chance to be practical, while reflecting your own personal style.
If you would like to get expert advice on designing a Kitchen for your family, why not Book a Design Appointment or Visit our Showrooms.
Book a Design Appointment
If you enjoyed our design ideas, subscribe for updates.
Get kitchens design ideas in your inbox.
Check out these posts for more Kitchen Design Ideas.
Most Popular
Dublin Kitchens: The 7 Latest Trends
The 12 Most Influential Kitchen Design Trends from the US
5 Tips for Designing Small Kitchens
6 Exciting Colour Palettes for Kitchens with Personality
6 of the Best Solutions for Corner Cupboards
10 of the Most Beautiful Kitchen Backsplashes
Types of Kitchens
In-Frame Kitchens – 5 Things You Should Know
What are Shaker Kitchens and Where are They From?
What Exactly are Hand Painted Kitchens?
The Top 10 Trends for Modern Kitchens
Design Ideas and Trends
5 Clever Ways to Increase Natural Kitchen Lighting
How Much Value Does a Fitted Kitchen Add to Your Home?
12 Must Have Celebrity Kitchens of the Rich and Famous
Families
10 Kitchen Design Tips for Families with Kids
6 Tips for a Kitchen for a Large Family
Cabinets, Doors, Kitchen Islands & Finishes
9 Essential Kitchen Cabinet Types